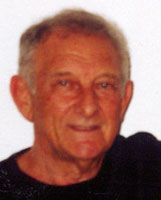 Freeport too has a hermitage and, until late in the 1960's, it even had a resident hermit ! The following is a eulogy I wrote for Gerald Groves (no relation to the founder of Freeport). Father Gerald was one of the best friends I have ever had.

What we today call the 'hermitage' on Petersons Cay Beach in Lucaya owes its name to Father Gerald Groves a former Trappist monk who sadly died on the 4th March 2003. Father Gerald was the last inhabitant of the building that was originally built in 1902 as a Baptist Church (one year after Queen Victoria died).

Fr. Gerald was born in St. Louis and entered the strict Trappist Order at the Monastery of Gethsemani in Kentucky while in his early twenties. For nearly twenty years according to the rules of the Order he seldom spoke. But he did not see this as an imposition indeed it helped him hone his skills to develop a prodigious memory and he became a respected Latin scholar. His existence in silence did nothing to curb his sense of humour either, indeed he was fond of playing practical jokes on his saintly companions. One fellow monk and kindred spirit who lived in an adjacent cell was Thomas Merton who became a famous author with books listed on the New York Times best seller list. Later they both were to embrace the hermitic life and leave the monastery. Merton eventually travelled the world and sadly died in an accident in Thailand.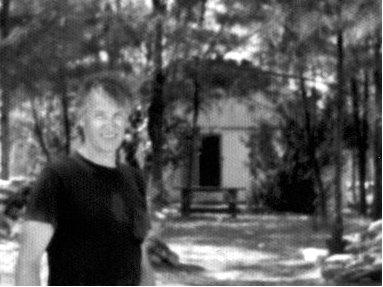 Fr. Gerald after a short residence in Martinique came to the Bahamas where he had lived briefly as a boy. Around 1960 he was invited by the Catholic bishop in Nassau to take up residence at the hermitage at Cat Island. The accommodation was small for his six-foot plus stature so he decided to look elsewhere. Father Bruno, the then Catholic priest in Freeport, suggested he look at the old Baptist church on what was then called Lost Beach but now called Petersons Cay Beach. Father Gerald, saw the place and immediately said he would like to move in. The roof was in bad shape and there was no plumbing but a one armed Polish veteran of WWII generously provided men and materials. A short time later Fr. Gerald moved into the 'hermitage' with his two dogs, Moses and Genghis. And all would have been well for him and his hermitic existence if it had not been for the rapid growth of Freeport. Work soon started on the Grand Lucayan Waterway. Roads were cut and tourists invaded his beach. But worse. The developers started to plat the land around the 'hermitage'. Fr. Gerald lost his status as a solitary 'hermit' and drifted away after about six years residence.

From Freeport he went to the University of South Carolina where he gained a PhD. He was invited to join the faculty and became an English literature and Latin professor at the Conway campus of USC. A few years ago Gerald wrote a book called 'Up and Down Merton's Mountain' in which he recorded some incidents of his exceptional life. The book has some interesting insights on his life in Grand Bahama.

Few people today probably remember Fr. Gerald but he was one of those remarkable people that Freeport attracted in the early days. His passing will be a great loss to all those who cherished his great intelligence, humour and humanity.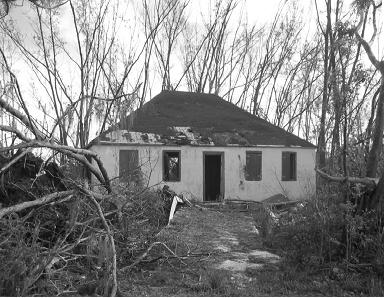 THE OLDEST BUILDING IN FREEPORT – A LAMENT
On Barbary Beach over a hundred years ago
Men of faith built a Baptist church you know
With rubble rock and lime mortar locally found
tabby walls, a roof - all construction sound.
So sound in fact, it weathered hurricanes and storms
forest fires, floods and Acts of God in all its forms
But one thing the building could not weather
was neglect by people who should know better!
Peter Barratt is an architect/town planner who was formerly in charge of the development of Freeport. He writes with first-hand knowledge of the Bahamas having first visited the country in 1960. Because of his long experience in the islands he has been able to record many interesting insights, observations and historic moments that readers should find intriguing. He has published several books about the island nation: Grand Bahama, Freeport Notebook and Bahama Saga, (the latter a historical novel about the islands). He has also written a full colour work entitled: Angelic Verses and two other works are near publication: The Port at War and St Peter Was Never There.
Disclaimer: The views expressed here are solely those of the author in his/her private capacity and do not in any way represent the views of TheBahamasWeekly.com