Last Updated:

Feb 13, 2017 - 1:45:37 AM
---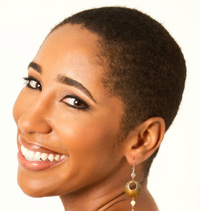 As the Cultural Village and Bahamas Junkanoo Carnival parade route attract large crowds this weekend, it's vital that we talk about body autonomy, consent, and bystander intervention. Women's costumes drew the attention of people across the nation, prompting responses like the one by the Bahamas Christian Council. Careless comments by politicians, religious leaders, and members of the public have perpetuated and promoted rape culture without addressing the issues in our community.

Sexual violence against women is a result of - in addition to other factors - the dehumanization of women. Women are frequently viewed as consumer goods. People feel free to comment on color, shape, size, proportions, and other physical features, reducing women to their bodies. Continued avoidance of this topic, coupled with rampant misogyny in a patriarchal society, can create a sexual predators' paradise.

Thus far, the onus has continuously been put on women to avoid sexual violence. Women and girls are urged to dress and behave in specific ways and are targeted by public campaigns while men and boys miss out on anti-rape training. The environment we have created through lack of sex-ed, rape culture, and victim-blaming puts everyone at risk.

Bahamas Junkanoo Carnival participants have the right to safely wear costumes of their choosing. Women should be able to celebrate the right to dance and dress as their wish without fear or judgment. We all have the inherent right to body autonomy. We have the right to be in complete control of our bodies, including the way they are adorned, are used, and move. Body autonomy gives us the right to make decisions regarding our bodies. No one else has the right to impose anything upon us. We are able to share our bodies in ways we choose through consent.

Consent cannot be implied or interpreted from a person's location, choice of dress, or movement. Consent is specific, voluntary, and enthusiastic. It is not coerced. It is not permanent. It is not valid when the person is underage, drunk, under the influence of drugs, or unconscious. Consent ends whenever the person decides, and this can be communicated various ways including "no" and "stop". It also ends when a person is no longer able to give consent (e.g. intoxicated or unconscious). When lack of consent or the end of consent is ignored, the act is a violation. It is mandatory to get consent before physically interacting with another person.

This weekend could be memorable for participants for many reasons. Sexual violence should not be one of them. Rape is a clear example of sexual violence, but it can take other forms including lewd comments, groping, and stalking. There is no excuse for subjecting another person to any of these behaviors. Regardless of your intent - to compliment, be friendly, get a date, or have a dance - it's your impact that matters.

If you witness an act of sexual violence this weekend - or at any time - find a way to safely intervene.

Here are four options for bystander intervention:

1. Direct. Address the perpetrator. Name the behavior, and tell them to stop.

2. Distract. Draw the perpetrator's attention away from the potential victim. An easy way to do this is to ask for the time or directions.

3. Delegate. Get other people to help you. Depending on the situation, you may rally people in the area, or call upon authorities.

4. Delay. Check in with the person who experienced the violation. Make sure they are okay and, if necessary, help them find authorities and/or other services.

Don't be a perpetrator or perpetuator of sexual violence.

DO respect the people around you.

DO honor the body autonomy of others.

DO ask for consent.

DO NOT value your intent over the impact you have on other people.

DO NOT assume that anything you see is available for your consumption.

DO NOT make other people uncomfortable.

DO NOT mistake a smile, dance, or exchange of words for consent for anything else.

DO intervene - if it is safe to do so - if you witness an act of sexual violence.

Every participant and onlooker plays a role in making Bahamas Junkanoo Carnival a safe environment for all present. Know yours, and play it well.


Alicia Wallace is a Bahamian writer, blogger, and social and political commentator. She holds a Bachelor of Commerce degree from St. Mary's University, Halifax, NS. She is a women's rights activist, passionate about public education, community engagement, and the empowerment of women and girls. Alicia is the Director of Hollaback! Bahamas- part of a global movement to end street harassment - and Co-founder of the Coalition to End Gender-based Violence & Discrimination. She serves as the Youth Ambassador for The Bahamas to End Sexual Violence, and is one of 60 recipients of the Queen's Young Leaders Award in 2015. Alicia lives in Nassau, Bahamas. Connect with her on Facebook. Or
equalitybahamas@gmail.com





© Copyright 2015 by thebahamasweekly.com

Top of Page