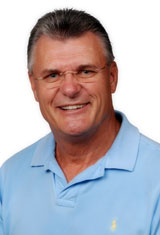 Billy, my chiropractic office assistant came to me the other day a little disconcerted. She related to me how she had booked an appointment with a new mother for her infant daughter. The mom had just called to cancel the appointment, for the second time.
Apparently the mother has scoliosis and Herrington rods surgically implanted into her back to reduce the distortions. Further the infant daughter had been diagnosed with scoliosis too and the mother wanted the child to have a chiropractic spinal examination and second opinion. Then possibly have manipulation of the child's pelvis and spine if necessary in an attempt to do all she could to help reduce the future incapacitating ramifications that scoliosis may place upon her baby's skeleton and its function.
So I inquired as to what the reason for the cancellation was, for this young mother was firm in her reservations to go ahead and look at alternative care for her daughter. Billy put her head down in a non-confront attitude and then said "the mother couldn't come for her daughter to be examined because her medical doctor didn't feel comfortable with a chiropractor intervening on the child's behalf." Apparently the MD wouldn't release the child's x-rays to me, nor would he recommend any referral to a chiropractor. Apparently he would not treat the child again if she was brought to me. Then he told this new mother that he was worried about the infant having a stroke should she have any spinal manipulations especially of the neck.
Oh how many times have I heard that tired old line from those that have never been taught about chiropractic. And moreover they then using this same ignorance downgrade the chiropractor and his training, ridicule the rigorous examinations and ongoing post graduate education as well as his practical skills. In my forty years of licensed practice as a chiropractor thousands of times patients have been wrongfully steered away from good safe chiropractic care by some ignorant physician or friend or family member. Yet the statistics over the past one hundred plus years show safety when spines are adjusted by a trained board certified chiropractor.
Come on guys think about it, if chiropractic hasn't "gone away" with over one hundred years of vicious slander and ignorant ranting and raving about it from apparent educated-in-the-field-of- health practitioners, what is going on here? Why haven't the chiropractors turned tail and run away? Why haven't the chiropractors stopped the charades and left town tarred and feathered? Why hasn't the "witch hunt" satisfied the mob by stopping the chiropractors?
Instead of folding up as a health profession chiropractic is flourishing. It is growing in wild proportions and thriving even under the intense scrutiny the internet has given it exposure to. Go to the internet right now and Google "stroke and chiropractic" and you will see there aren't any strokes happening. Or if you will believe what you read then perhaps one in several million will experience a mishap. It is evident though that medical care for the neck causes more strokes per 100,000 than even the most vigorous chiropractic manipulation.
In every arena the truth will always prevail. For health as well as most other things there is always another way usually better and easier. Educated individuals are finding that way to better, easier cost effective health through chiropractic. Chiropractic care enhances heath potentials and it works extremely well. Now back to our mom and her infant.
I thought about the implications that the retarded onset of proper spinal care of this infant would bring about years down the road and my passion for what is fair and right flared when I thought of our mom. I thought of her frustration and her desire to help her young baby do better with her spinal health than she herself did. Hurrah for the mom and hiss-boo for the ignorance of the Dr. He not only intervened upon the great idea that the young mom had by going out of his way to steer her from getting proven safe help through chiropractic, but he also undermined the fairness and right to best care that he swore an oath to and every patient is entitled to.
It has long been my mantra that to hit a home run in healthcare you must touch all of the bases. It is a shame that this infant's Doctor is not a home run hitter.
Generations old thinking in the profession of health care to-day isn't acceptable. How many others are being denied their right to have the best care? How many lower back, neck and arm pain patients suffer for years and years before, if they are lucky, they get to a chiropractor and get healed? Needless suffering is everywhere about us yet FEAR through ignorance along with professional prejudice often costs those suffering their health and costs us all our countries precious financial resources too.
This mother and child are entitled to have best care from us as physicians. Why must we wait for the elderly advisers in our professions to die off to get new and refreshingly safe starts on better health for all? This doctor didn't pick on chiropractic with his threat of care denial; he didn't pick on the mother either. This so called "Dr." picked on the infant! He picked on and denied her the spinal examination and the proven chiropractic care she could and should have had a fair chance at getting.
Here is a common occurring scenario. What if a small spinal vertebral adjustment or more likely a small pelvic correction through chiropractic manipulation were to balance out the weight bearing forces the first few steps of this infant will soon experience? What if the imbalance and the weakness of one side of the body causing the scoliosis were to greatly diminish with chiropractic spinal adjustments? Infant bodies are more than seventy percent water. The vertebrae upon their discs as well as all of the joints with their capsules and bursa throughout the body are "pumps." They cease to pump when they cease to move; what if manipulation of the subluxated or stuck ones got them pumping again and then the nerves decompressed? When that happens and they begin allowing nerve function to and from the brain and muscles health ensues. Health, "everything works, all of the time." Doctors if you are not testing you are guessing.
Only the chiropractor is trained to test the function of the body while it is under a load. Only the chiropractor is trained in infant spinal manipulative care as well as that of children and adults. The head, heart and hands of the chiropractor are ready, willing and very able to lend help to encourage a return to health, and all of us are with that need.
About the author: Dr. Brian Blower has been a licensed chiropractor for over 35 years practicing Applied Kinesiology and has been in private practice on Grand Bahama Island for the past 10 years. He is a founding member of Applied Kinesiology Canada and was educated at the Canadian Memorial Chiropractic College. He is a founding member of the Bahamas Association of Chiropractic. He has treated many celebrities and also specializes in sports medicine. He can be reached at 242-374-5424. You can also find Dr. Blower on Facebook HERE


Feel free to contact Dr. Blower with any of your questions or comments at BodyByBlower@yahoo.com