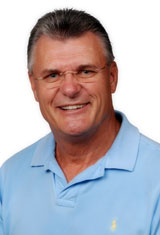 None of us like pain. It is a warning, an announcement that we are in trouble and our survival is threatened.

Healthy bodies have very little if any pain. Most of us have been schooled to use pain as a meter to gauge the distress we are under.

Pain that stays around eventually forces us to seek out more information about its origin. There can be many causes of pain in our body taunting our perceptions.

But if you are having pain of a chronic, a long term nature and have been told to "live with it" it may be time to think and act a little differently.

Chiropractic as we know it has been formally practiced in the north Americas for the past one hundred and fifteen years. First administered by a man named Daniel David Palmer, a Canadian practicing magnetic healing in Iowa.

D.D. Palmer was apparently looking to solve the upper back pain of a man named Harvey Lillard when he decided that the "bump" on the back of Mr. Lillard's shoulder was from bones that didn't match the placement of all of the others nearby.

D.D. Palmer had Mr. Lillard tell his story about the painful bump on his back and about some of the other symptoms he had been feeling. Mr. Lillard had pain, in the upper back, about the neck, and also had difficulty hearing since the bump appeared.

Convinced that the bump was showing stress upon Mr. Lillard's upper thorax and ribs D.D. Palmer had Mr. Lillard lie down upon his stomach on the treatment table and proceeded to carefully examine the bump and all of its associated painful areas.

D.D. Palmer then decided that the matrix of irregular findings on Mr. Lillard's upper back was a buckling up of the ribs and vertebrae immediately under the muscles and skin.

Mr. Lillard had told D.D. Palmer that he had stood up quickly under some stairs and heavily bumped his shoulder and neck some time before his visit and that the pain had been persistent ever since. He too added that his hearing had degraded from that day also. And that the injury had been there for a very long time, perhaps several years.

Thinking that the pain was coming from the jamming and binding of the bones of the ribs and vertebrae D. D. Palmer felt about the area and finally placed the heel of his hand upon the apex of the stressed and tender upper back.

Then, to each others surprise, D.D. Palmer with his hand in place on the rib and vertebrae, straightened up his arms and upper body and with all the speed he could muster drove his weight fully upon the area.

An immediate crunching sound ensued. "Harvey?" D.D. Palmer enquired. "Harvey are you all right, can you hear me?"

"Yes," Harvey replied. "I can hear you and the pain in my back is gone!" And indeed the pain had gone and Mr. Lillard's hearing returned to him too.

What D.D. Palmer had administered was the first chiropractic vertebral adjustment in recorded history. It was done by the man to help another man with his fight against pain.

Yet in the process an art form was born. D.D. Palmer thought that he may have discovered a new treatment for deafness.

But time proved that what he had discovered was a treatment method that addressed the overwhelming pain and suffering that the binding and jamming of the bony pieces of the human frame can produce.

With the aid of a friend D.D. Palmer called the newly discovered art form "chiropractic" which is Greek and literally means "done by hand."

D.D. Palmer went on to mentor others especially his son, B.J. Palmer and together they founded the first school of chiropractic which still stands to-day producing some of the finest chiropractors. Indeed the Palmer School of Chiropractic in Davenport Iowa has trained tens of thousands of chiropractors with their healing hands relieving the pain and suffering of millions upon millions of people from birth to old age.

Chiropractic is safe when administered properly. It is cost effective, painless and many find the adjustments easy upon them and enjoyable.

Although the chiropractic adjustment helps reduce much of the pain in our bodies it's real purpose is to reduce the stress upon us.

Stress, the binding and jamming, the resistance upon our capacities to have uncompromised healthy nervous systems. Chiropractic adjustments improve our right to be right and allow us to reach our health potentials without painful symptoms.

Harvey Lillard healed himself. He did not heal from the chiropractic adjustment but rather from the adjustments removal of the stressful blockade that the subluxated or misaligned ribs and vertebrae were relentlessly placing upon his willing nervous systems.

So my friends, if you are having an issue with pain and it is dragging and nagging you on, then perhaps you have something in common with Harvey Lillard and should find yourself a chiropractor, a D. D. Palmer of your very own.
About the author: Dr. Brian Blower has been a licensed chiropractor for 35 years practicing Applied Kinesiology and has been in private practice on Grand Bahama Island for the past 10 years. He is a founding member of Applied Kinesiology Canada and was educated at the Canadian Memorial Chiropractic College. He has treated many celebrities and also specializes in sports medicine. Dr Blower is currently in practice at the Family Wellness Center across from the Rand Hospital, Freeport. He can be reached at 242-351-5424 or 727-2454. You can also find Dr. Blower on Facebook HERE

Feel free to contact Dr. Blower with any of your questions or comments at BodyByBlower@yahoo.com