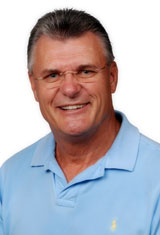 Let's broach the subject of "Back Pain" and be serious about it. Ubiquitous lower back pain is the most commonly encountered. We all get lower back pain at one time or another and while many only periodically struggle, some are continuously hobbled and compromised by it. Hobbled and compromised by lower back pain doesn't describe a healthy mammal does it? It does sound like a mammal that is on the way out.

There are several theories and many methods attempting to assess and then reduce back pain. Huge businesses are built upon our suffering, and these industries are supported by fears. The fears of the pain and physical disability returning right when we need our health the most make us comply with the many proposed "therapies." We fear the pain and infirmary that will hold us in compromise because it takes our freedom along with that of our family and loved ones.

I am all for mankind's freedom being rightfully expressed. I'm going to share with you some information that may help switch on a light of fresh thought. Armed with novel ideas we may then create new methods to control and abolish even the most chronic back pain.

Interested in abolishing your back pain? If you are one of the mammals that is "on the way out," then sure you are and I said we must broach the subject of back pain. We have to "raise it up" and rip it apart with our razors of thinking, those of deductive reasoning. Then after using our cutting edge thinking, and only then can we get to the facts leading to the heart of our problem. The heart of the problem we face is "what causes chronic back pain?" And a terrible problem back pain is and it's becoming more of one too as statistics continually link many of the conditions of early in life health loss and your low back pain to a common cause within us. That cause is ongoing inflammation within our internal tissues and its association with aggressive degenerative diseases and those include back pain.

The interest in chronic internal tissue inflammation is rocking the scientific hallways and drives a monstrous amount of research and monetary disbursement. But at the same time our health continues to degrade and the same statistics show failure to slow down, never mind halt our health losses.

Why do humans get back pain? Why are so many losing the battle for health? Must the slide away from health, the cheating ourselves of our vigor, vitality and virility remain unaddressed because of generations old outdated information and a worthless heath paradigm that is overly proposed as being right when to a thinking man's mind it is clearly wrong?

I say "no more ignorance" about back pain. Our present erroneous health paradigm when shifted to an accurate and realistic one that correctly functions will stop the rapid slide of our loss of health and at the same time decrease, and even eliminate most back pain.

We don't have to slash up and re-examine information that is already known to come up with a new idea to put a stop to our back pains. What we have to do is walk away first, then turn around and from a different angle rethink the machine like mechanisms of our body in such a way that we understand and accept through evolutionary concepts "what we are."

In order to get a fresh and clear new thought process about how we are getting more and more illness along with more and more back pain we have to rethink the implications of what we are and "how we got here." Then we must re-think "what we are doing" and finally "how what we are doing is affecting us."

We must think fundamentally about how what we are doing incorrectly to-day can be affecting our body functions causing us to endure chronic internal inflammation. Becoming conscious of how and why our body's musculo-skeleton system fails to do its work when we abuse our energy extracting organs inside can arm us with fuel for though and incentive for change. Then and for most of us only then, when we reduce the inflamed and chemically compromised tissue reactions inside, can we stop failing in our ability to do the necessary musculo-skeletal support work to hold the healthy positions of the bones of the spine and extremities. Our low backs don't strain and sprain and coupled to that they then don't pain when we hold their parts better under gravity by having less upset and inflamed gut and organ tissues inside.

Let's not throw our hands up and run away here. Back pain and its causes and elimination aren't all as simple as a food borne "chemical electric problem." We know that there may be other causes for back pain. And we must all acknowledge the need for thorough and timely screening for the many pathologies that just-might-be-there-within creating the bone pain. But when there is a clear "bill of health" and the pain continues, drugs and suffering are not the best choices anymore.

I see our body and it's back pain through the experience of many, many years in the "back industry." I have an assessment of us and our health from years of manually muscle testing the whole body of every patient presenting with any kind of symptom from foot pain to headaches. By manually testing muscles on the left side and comparing them to the exact same muscles on the right of their body, by testing the front muscles and the back muscles as well as the oblique muscles and making comparisons, the findings have given new insight into many disorders including back pain.

What has become clear in all of these countless of thousands of patients from their examination findings, what is evident is that none of us are healthy all of the time. We all fail to be able to do all of the potential work with all of our parts all of the time. The failure of our body parts to function to potential all of the time is from the same fundamental phenomenon.

Fundamental failure of our bodies to do work with muscles causing most of the ubiquitous back pain always parallels a "failure to thrive." Inevitably the patient on the table being examined, the one with lower back pain, the "wounded warrior" lying in front of me that has failed to function well in his Garden of Eden, the one that has just failed in the physical examination to determine why and how he is unhealthy, is failing-to-thrive.

You might say, "Ha, ha, ha Doc., of course he's failing to thrive, he has back pain!" And that my friends is the crux of our misinterpreting what is right in front of our eyes. Failure to thrive causes ensuing inflammatory responses deep within our gut tissues leading us to a concomitant inability to chemically drive the voracious needs of the tissues of our bodies. These tissues include the nerves, muscles, tendons and fascias of our bones and joints. All body cells require uniquely specific energy and nurturing sources of chemistries from diet which directly relates to our abilities to digest that same diet and bodies fail-to-thrive when denied these necessary constituents.

Having the opportunity to be one of the early health care practitioners testing muscle function in a clinical setting as an Applied Kinesiologist has led me to have unique facets of thinking about us as a species. Muscle testing has changed the way I assess our health and diagnose. It has refreshingly helped change the methods and advice I have been aggressively using as treatment for the symptoms of back pain. From a new understanding, with new knowledge my practice procedures have changed in a very positive health promoting manner. More of my patients "parts" work to their potentials more of the time now. Part of this healthy change for my patients has come about by altering their fundamental lifestyle practices and procedures. More of my patients now enjoy a healthier body, they are thriving better and as they comply with the lifestyle recommendations they are mostly free from back and joint pains throughout their bodies too.
About the author: Dr. Brian Blower has been a licensed chiropractor for 35 years practicing Applied Kinesiology and has been in private practice on Grand Bahama Island for the past 10 years. He is a founding member of Applied Kinesiology Canada and was educated at the Canadian Memorial Chiropractic College. He has treated many celebrities and also specializes in sports medicine. Dr Blower is currently in practice at the Family Wellness Center across from the Rand Hospital, Freeport. He can be reached at 242-351-5424 or 727-2454. You can also find Dr. Blower on Facebook HERE

Feel free to contact Dr. Blower with any of your questions or comments at BodyByBlower@yahoo.com