Last Updated:

Aug 30, 2017 - 10:31:13 AM
---



Annabelle: Creation



One of the taglines for this movie: You Don't Know The Real Story. A dollmaker and his wife still grieving the death of their daughter welcome a nun and children from a shuttered orphanage into their dilapidated house. They all soon become the target of the dollmaker's possessed creation fueled by the prospect of new victims to terrorize and possess.

Samuel and Esther Mullins are a couple dealing with the death of their daughter and the consequences of their attempts to find a way to get her back before letting others into their home. Sister Charlotte is the nun of a shuttered orphanage trying her best to look over the children under her care while carrying the burden of a past in a haunted convent. Janice and Linda are two orphans hoping to be adopted by the same family, but soon have their hopes dashed by a series of supernatural events that changes their lives in dramatic ways. Annabelle is a demonic force looking for a human soul to corrupt and a human body to inhabit but must first get rid of the human obstacles standing in the path of its goals.

Annabelle: Creation is a horror prequel that is is better than the movie that it is attached to but not the original they are spun off from. This is an effective scary movie with a premise that works thanks to the fact that is placed in a time period before many modern conveniences. The world we get a glimpse of is so alien to the contemporary audience that it makes it easier to believe that paranormal occurrences are possible in that past The cast do a great job of selling the fear and unease that make each fright feel that much more believable and horrifying. David F. Sandberg does a good job of directing this supernatural horror film proving that his theatrical debut was no fluke and that his next film will show us even more growth in his directorial skills. This is a preternatural scary movie done in a classic way with scares that are earned and ties in nicely to the franchise it is a part of. I rate this film a rating of 3 & 1/2 out of 5.
P.S.
There are two scenes around the end of movie that set up other films. The first is during the credits and sets up a sequel and the second is after the credits and sets up the spin off movie.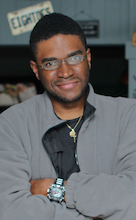 See other reviews by Rouén HERE.




Rouén Robinson

has been an avid moviegoer since childhood and has been critiquing motion pictures for almost a decade. He has been a film critic for

The Cinemas

on Tempo and was a judge for

FLIFF On Location: Grand Bahama Island

, an off shoot of the Fort Lauderdale International Film Festival (FLIFF). Rouén lives in Grand Bahama and can be reached at redr1976@icloud.com and on Twitter @thereelrouen





© Copyright 2017 by thebahamasweekly.com

Top of Page