Last Updated:

Sep 30, 2017 - 8:25:04 AM
---

Kingsman: The Golden Circle

One of the taglines for this movie: Reports Of My Death Have Been Greatly Exaggerated. After their headquarters are destroyed by an insidious criminal organization, a clandestine espionage agency must team with it's foreign counterpart to put an end to the criminal organization's leader. As the world is held hostage, these two teams must focus on their shared interest of safeguarding the globe if they are to have any hope of victory.

Gary 'Eggsy' Unwin aka Galahad is an agent of Kingsman trying to juggle his duties as a secret agent with his responsibilities as a boyfriend of a princess which can weigh on him. Merlin is quartermaster of the Kingsman who supplies them with their tools and weapons, but is in disbelief when they must seek out the intelligence agency's American version for help. Whiskey is one of the top gents of Statesmen who is proficient in the type of weapons they are known to operate with, but circumstances from his past may test his loyalty on his present mission. Poppy Adams is an incredibly successful worldwide illegal drug distribution kingpin looking to end the war on drugs so her business decisions can seen as legitimate.

Kingsman: The Golden Circle is a fast paced sequel that wants to give the audience everything they liked in the original. The problem with giving the viewer more of the things that made the first one enjoyable is that the filmmakers took away the novelty of those scenes due to overuse. The introduction of the Statesmen is an interesting bit of world building, but the establishing of Poppy Adams' criminal enterprise is a missed opportunity. The cast does a great job with the material they are given and help keep the fun energy of the film consistent from scene to scene. Matthew Vaughn directs his first sequel to one of his films and suffers slightly from the sophomore slump, but I am confident that the third entry will correct the errors in this one. The special effects in this movie blend okay in the action scenes but the overall look of the movie makes it feel like an adult version of Spy Kids or a more serious Austin Powers movie. The progression of the main character's story was more mature than I expected and reminded me that this franchise has heart. I rate this movie a rating of 3 & 1/2 out of 5.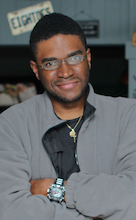 See other reviews by Rouén HERE.




Rouén Robinson

has been an avid moviegoer since childhood and has been critiquing motion pictures for almost a decade. He has been a film critic for

The Cinemas

on Tempo and was a judge for

FLIFF On Location: Grand Bahama Island

, an off shoot of the Fort Lauderdale International Film Festival (FLIFF). Rouén lives in Grand Bahama and can be reached at redr1976@icloud.com and on Twitter @thereelrouen





© Copyright 2017 by thebahamasweekly.com

Top of Page