Last Updated:

Aug 6, 2017 - 2:04:26 PM
---


One of the taglines for this movie: The Best Nights Never Go As Planned. The reunion of five friends from college for a bachelorette weekend don't go as any of them expected. As they try to salvage the situation they realize there is more going on than they first thought.

Jess Thayer is running for local government and getting ready to marry Peter but must first travel to Miami to have her bachelorette party with her closest friends from college. Pippa is Jess' friend from Australia who is looking to enjoy her time in the U.S. and make sure Jess has a memorable weekend before she ties the knot. Blair is a mother going through a divorce who is looking forward to forgetting all of her troubles while getting in touch with her old friends. Frankie is an activist who is happy to spend a weekend connecting with her college friends and reliving the good times of her youth. Alice is a teacher who sees her self as Jess' best friend and will stop at nothing to make sure that she has her full attention on the trip.

Rough Night was fun to watch as it incorporated elements from other movies of this type and made them its own. I was not sure if this motion picture would be able to pull off the set up with any originality and I am happy that they did, by making it their own and not just updating parts for a modern audience. The cast is genuinely funny and makes each scene feel real no matter how absurd, but I must spotlight Jillian Bell and Paul W. Downs for their performances. Lucia Aniello did a great job directing her first full length feature film after extensive small screen experience and I look forward to seeing what next she brings to the big screen. This movie brought to mind movies like Weekend At Bernie's, Very Band Things and The Hangover with some interesting twists. I rate this movie a rating of 3 & 1/2 out of 5.

P.S.
There is a scene at the end of the credits that ties up a certain loose thread which leaves the door open for more zany adventures with this hilarious band of rabble-rousers.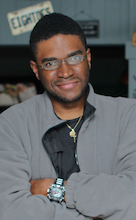 See other reviews by Rouén HERE.




Rouén Robinson

has been an avid moviegoer since childhood and has been critiquing motion pictures for almost a decade. He has been a film critic for

The Cinemas

on Tempo and was a judge for

FLIFF On Location: Grand Bahama Island

, an off shoot of the Fort Lauderdale International Film Festival (FLIFF). Rouén lives in Grand Bahama and can be reached at redr1976@icloud.com and on Twitter @thereelrouen





© Copyright 2017 by thebahamasweekly.com

Top of Page