---
Grand Bahama Events Calendar
-
Aug 5, 2017 - 8:30:38 AM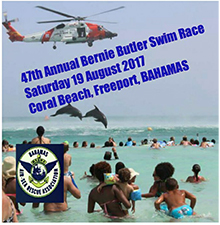 Find out what is happening on Grand Bahama
.
This is your Grand Bahama Events Calendar!
Include your event for FREE! Yes, we offer free text listing on our high traffic event calendars. Want more exposure? Purchase a poster placement on our event calendar.

Here's what's going on in Grand Bahama:

Bahamas Junkanoo Carnival Grand Bahama launched
-
Nov 30, 2014 - 6:13:06 PM
Freeport, Grand Bahama Island - The Right Honourable Prime Minister Perry G. Christie officially introduced Bahamas Junkanoo Carnival in Grand Bahama on Friday, November 28th during a launch party in the Count Basie Square at the Port Lucaya Marketplace where residents and visitors turned out for the spectacular event.

The night kicked off with the melodic, downhome Rake-N- Scrape sounds of Ophie and the Websites, Bahamian sensation Stileet, the Matrixx Band and Terrelle Tynes-Wilson, one of three Grand Bahama finalists in the Bahams Junkanoo Carnival Song Competition, who owned the stage while performing "Mash Up the Carnival" and "Roll Mama" for the first time with the Royal Bahamas Police Force Grand Bahama Band...
<< prev page next page >>