Last Updated:

Feb 6, 2017 - 2:32:04 PM
---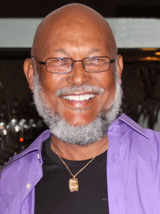 On behalf of the Grand Bahama Human Rights Association, it is with tremendous joy and satisfaction, that we highly commend the government of the Bahamas, for this bold and unprecedented action to restore electrical power to over seven thousand households in New Providence, by June 1. This action initiated, obviously, by the two ministers responsible for BEC, namely the Chairman, Hon. Leslie Miller, and the Deputy Prime Minister, Hon. Brave Davis, and of course sanctioned by the Hon. Prime Minister, is an obvious demonstration of putting Bahamians and their well being foremost.

While listening with great attention to Mr. Miller's presentation during the recent debate in the House of Assembly, I was personally awed by the passion and compassion in his remarks as he spoke about the plight of our people. If I did not know otherwise, I could have assumed that he was an opposition parliamentarian. That brave and fearless spirit of his is to be admired and emulated. I have no doubt now, but that he will set things in order at BEC, saving hundreds of thousands of dollars on behalf of the tax-paying Bahamians, and pass the credit and light on to the less fortunate in our nation. This gesture then of re-electrifying our citizens, will not be seen as just political expediency, but a heart-felt and unconditional gesture to bring hope and well being to many.

In the modern Bahamian society, electricity, like water, is a fundamental need and a national right to enjoy. And it should not be predicated upon whether or not one can afford it, particularly when the economy is in the doldrums, and certain individuals cannot find means to maintain this service. Today, many homes are built upon the assumption that power would be generally available. This is even more so a necessity on the island of Grand Bahama, specifically Freeport, where gas stoves are the exception. Thus when power is disconnected, many, especially children and babies are deprived of many essential needs and their quality of life is greatly diminished. It is, then, for these reasons, that we would appeal to our central government to impress upon the Grand Bahama Power Company, to exercise a similar act of compassion, and restore power to all who are without it on this island. These are extremely difficult times for Grand Bahamians, and this little act of love and genuine compassion would elevate the spirit of many, who day after day do not know how they will manage. Even where one family member may still have a job, the power cost is too high to be enjoyed by that family.

We would at this time also make an appeal to our government to look earnestly upon the thousands of young people, exiting the halls of high school and the College of the Bahamas this May and June, and creatively devise a plan for them to earn a relatively decent and honest living. If this is not forthcoming, we cannot blame them if they resort to devious ways to maintain a smidgen of self- support. It is criminal for us to send them forth with nowhere to go and nothing to do, but to become pariahs on society. If they are not granted an opportunity to help build our society, their recourse will very well be to tear it down. From those hallowed halls of Parliament, flooded with brilliant minds, let us see come forth an action plan to bring joy, celebration and productivity to all our young citizens. Once again we congratulate the government for this very humane POWER gesture and we look forward to many more such actions to elevate the spirits of our people.


About the Author: Joseph Darville is a native of Long Island, Bahamas and a resident of Freeport, Grand Bahama. He is the founding member and past president of the Bahamas Counselor's Association; past president of the Bahamas Mental Health Association and the Grand Bahama Mental Health Association; founding member and past president, and presently Vice-President, of the Grand Bahama Humane Rights Association; founding member and presently co-chairman of the Bahamas National Drug Council; a founding member of the Caribbean Human Rights Network; past VP of the Caribbean Federation of Mental Health; founding member and chairman of Operation Hope, [volunteer drug prevention, education & rehabilitation program]; and an administrative VP of the Freeport YMCA. Joseph is a past VP of the Bahamas Union of Teachers and taught at the St. Augustine's College in Nassau as well as at Queens' College, where he was also a guidance counselor; principal of Grand Bahama Catholic High School from 1977-1997. He is an advanced master/teacher in Reiki training, a natural energy healing method, as well as a teacher of Transcendental Meditation. He has received many awards for outstanding service and achievement in teaching, communication, and citizenship, including the 25th year of independence Commonwealth of the Bahamas Citizen's Award. He now serves as a director of the Coalition to Save The Bays, and presently Board Chairman for the Grand Bahama Humane Society. Joseph is married to Melanie and they have two children, and two grand children. Joseph can be reached at jdarville2002@yahoo.com





© Copyright 2013 by thebahamasweekly.com

Top of Page