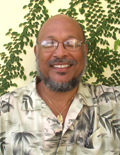 The Grand Bahama Human Rights Association is extremely concerned about the recent spate of reported alleged cases of brutality wrecked upon individuals while in police custody. We have thus far not intervened in this matter due to the assurance by both heads of the police force in New Providence and on Grand Bahama that these reports will be thoroughly investigated.

Both Mr. Quin McCartney and Mr. Ellison Greenslade are honorable and enlightened leaders and we are confident that they will deal with these matters expeditiously. They are sworn to uphold the safety and dignity of all citizens of this country and without regard to the status of anyone; ordinary persons or enforcers of the law, officers are bound by law and oath to scrupulously safeguard the rights of all.

Our Association will be closely monitoring the timely investigations into these allegations of brutality. If we are not satisfied with the progress and transparency of these proceedings, we will not hesitate to call upon all agencies nationally, regionally and internationally concerned with human rights to bear pressure on our government to act in accord with the statues, protocols and declarations clearly spelled out in the United Nations charters which govern the fair, honorable and dignified treatment of all citizens.

Our country has already been blacklisted with respect to the on-going allegations and proven acts of brutality against our own citizens. We as a nation must not stand by idly and allow our good reputation to be further tarnished by a few dishonorable thugs on the police force.

We agree with the Commissioner of Police that within the act of attempting to capture suspected criminals, from time to time police offers may have to use a certain degree of physical force. However, the reports reaching us recently are those where individuals are already in police custody and in an attempt to wrestle confessions out of them, they are subjected to dehumanizing tactics as reprehensible as those perpetrated on suspected terrorists in Guantanamo Bay.

To enclose a suspect in a body bag or attempt to smother him with a plastic bag over his head is indeed an act of terrorism and should be constituted as attempted murder. To attempt to deprive a human being of the essential essence of life, the breathe of the Divine is tantamount to ending that person's life. This cannot under any circumstances be permitted in our civilized society. Such individuals have no right to be on our police force and the least punishment for them should be incarceration for a good long time. According to our laws, an individual is considered innocent until proven guilty. This important tenet of our democratic tradition must be upheld, for even with this proviso we have unwittingly sent innocent individuals to the gallows.

We call upon the Minister of National Security, Commissioner of Police and all his senior assistants to do everything in their power to restore and maintain the integrity, dignity and confidence in our police force. The vast majority of these men and women put their lives on the line to keep our Bahamaland safe and secure and we must not allow the few renegades to sully that level of commitment. We know the extreme circumstances under which they must operate. However, no situation can ever warrant the type and frequency of police brutality perpetrated on suspects, who are only suspects, while in police custody, and note that 'custody' denotes safekeeping.


Joseph Darville
Vice-President, Grand Bahama Human Rights Association
Freeport
12 August 2010
About the Author:
Mr. Joseph Darville is a native of Long Island, Bahamas and a resident of Freeport, Grand Bahama.
· Teacher [English, French] at St. Augustine's College in Nassau.
· Teacher [French] Senior School Coordinator and Guidance Counselor a Queen's College in Nassau.
· Past Vice-President of the Bahamas Union of Teachers
· He is a founding member and past President of the Bahamas Counselor's Association
· Past President of the Grand Bahama Mental Health Association
· Past Vice President of the Caribbean Federation of Mental Health
· Founding member and Chairman of Operation Hope, [volunteer drug prevention, education & rehabilitation program]
· Co-Chairman of the Bahamas National Drug Council
· Founding member and Past -President of Grand Bahama Human Rights Association
· Founding member of the Caribbean Human Rights Network
· Administrative Vice-President of the Freeport YMCA for three years
He is an Advanced Master/Teacher in Reiki training, a natural energy healing method, as well as a teacher of Transcendental Meditation. Presently, he is Director of Workforce Development at the Grand Bahama Shipyard. He has received many awards for outstanding service and achievement in teaching, communication, and citizenship.
Joseph can be reached at jdarville2002@yahoo.com