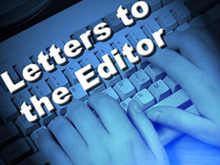 Freeport, Grand Bahama - Cough medicine- we all use it, but when does use become abuse? Local pharmacy technician, Olivia Curry, explained how teens in Grand Bahama are misusing this all too common medication. In a recent research product entitled, Disaster Drinks: Easy to Mix, Easy to Abuse Ms. Curry examined the misuse of cough syrup by adolescents ranging in age from 12 to 18. Some 600 teens were surveyed for this effort.
"Cough syrup misuse has never been studied in the Bahamas so this project is the first of its kind and I am happy to have had the opportunity to address this growing problem," stated Ms. Curry. The study which surveyed 320 males and 280 females from various high schools around the island provided a candid look into the lives of Grand Bahamian youth. "Initially I wanted to survey all eighth, tenth and twelfth grade students but I soon realized my expectations were overly ambitious as resources were limited and it was time consuming to say the least to get school administrators on board so I settled with a random sample of two hundred students from each of the grade levels," continued Curry.

The survey was completed anonymously by the teens and revealed an alarming trend. Students as young as twelve were not only abusing "sizzurp" as it is referred to in numerous rap songs but they have also gone as far as attempting the party drug ecstasy. Some students admitted to having skipped school to consume the cough syrup mix while others highlighted that at times they remain on campus while "high" on cough syrup. Though young men cited peer pressure as their number one reason for drinking cough syrup what stood out was the response of teenage girls who also drink the recreational mix. Over half the young women surveyed mentioned that they drink the mix to decrease unhappy feelings and escape a seemingly unhappy reality.

Curry attempted to make a connection between educational aspirations and cough syrup abuse however there was no clear link to post secondary academic pursuits and an increased risk of misuse. "In a conversation with one of the high school students he said that this trend is not something seen solely in the public school system. Private school students are drinking it as well and it doesn't matter if their of Bahmaian, Haitian or Jamacian descent. Everyone is trying it." Curry mentioned.
Of the available establishments to purchase cough and cold medications the teens preferred buying their supplies from gas stations more so than convenience stores and pharmacies. Not surprisingly 46% of survey participants prefer indulging in cough syrup consumption while at a friend's house instead of their guardian's house. 37% mentioned drinking it in public areas like parks or at the beach.

The Disaster Drinks report notes the risks factors that can lead to teenage misuse of cough syrup and provides recommendations to address the problem. "A fellow pharmacy tech in Nassau noted that they moved one brand of cough suppressant behind the pharmacy counter and the US state of California passed a bill making it illegal to sell cough medications containing dextromethorphan to minors in an attempt to curb this growing trend. These are all things we can look into to address this problem," stated Curry.

Stay Clean Don't Lean is a facebook page started by Ms. Curry to educate Bahamians and keep the general public abreast on this timely issue. The term lean illustrates the effect of "chugging" cough syrup. After consuming the beverage some people lose their ability to stand upright. "The page is the first of many educational discussions I hope to start on this topic. Anyone involved in youth development knows the dangers of underage drug abuse. We must all be proactive in determining just how often and how much young people are drinking cough syrup and also where they are obtaining the drug from."

Curry, an aspiring medical practitioner, has long been involved in youth outreach programs and it is her hope that through this work and subsequent sharing of information that research into Bahamian youth culture is accelerated and lifestyles are improved through various community initiatives.
Miss Curry can be reached at: oliviacurry@gmail.com
Related article: Parental Alert: Cough Syrup