Last Updated:

Feb 6, 2017 - 2:32:04 PM
---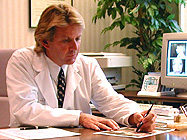 Plastic surgeons are excited to be in the forefront of the evolving field of age management. As physicians and researchers, we know that there is no miracle 'cure' for aging. But current research on genetics, stem cell therapies and lifestyle modifications hold promise for increasing the quality, if not the length of our lives.

Cosmetic plastic surgery procedures that elevate sagging tissues and remove excess skin can take years off our appearance and make us feel younger than we are. But surgery can do nothing to slow, stop or reverse the aging process of our bodies. That's why plastic surgeons are looking to the future of medical and scientific therapies that might alter the aging process, for treatments that could perhaps delay, or even replace the surgical interventions which today are the mainstay of plastic surgery.

Scientists know that changes occur in our cells as we age, but how these changes might affect our life span is not yet understood. Similarly, changes in our hormones are associated with certain physiological aspects of aging. One of the things in which plastic surgeons are most interested is the effect of hormone therapies on the skin. Skin quality plays a major role in achieving optimal results from most cosmetic plastic surgery procedures. The ability to alter the aging process of the skin would have a dramatic impact on our ability to help patients look younger.

Being able to assist patients in implementing meaningful lifestyle changes is a powerful motivation for plastic surgeons. For example, a patient who undergoes liposuction to reduce localized fat deposits on her thighs or buttocks may be more successful in maintaining her new, slimmer contour if she learns how to control her diet and exercises regularly. There is evidence that suggests the benefits of eating a restricted calorie diet may go far beyond fitting into your favourite pair of jeans. Caloric restriction also plays a role in reducing the risk of certain diseases that shorten life. While not everyone chooses to reduce their calorie intake by the 20 or 30 percent, almost anyone can be better off just by avoiding certain foods in favour of healthier alternatives.

The term 'anti-aging' that has crept into our popular vernacular is really a misnomer since, for the present, there is no proven method to reverse or prevent aging. Plastic surgeons, as the physicians to whom patients turn for advice about looking their best throughout life, have an obligation to become involved in seeking solutions to the problems of aging. Together with physicians and scientists from other fields, we hope our work may lead to better the lives of our patients.

Have a plastic surgery question for Dr. Dickie? If so, e-mail us at info@BahamasInstituteOfPlasticSurgery.com . Dr. Kenneth Dickie is certified by the Royal College of Physicians and Surgeons of Canada in Plastic Surgery. He specializes in Cosmetic Plastic Surgery as well as Plastic, Reconstructive, and Hand Surgery. Dr. Dickie has been in clinical practice since 1984, and is currently a member of the Canadian and American Societies of Plastic Surgery, and the Canadian and American Societies of Aesthetic Plastic Surgery. For a consultation, please contact the Bahamas Institute of Plastic Surgery at (242) 351-1234 or toll-free 1(242)300-1235.






© Copyright 2006 by thebahamasweekly.com

Top of Page