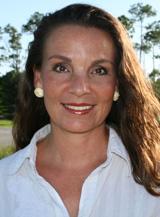 Happy New Year from Robbin's Nest! The New Year is an exciting time of renewal, second chances (okay maybe third, fourth & fifths!), reflection and refocusing.

Every Year I list my accomplishments. I suggest you try it as you will be amazed at what you have done in one year, and then I write my goals for the New Year. I make them as detailed as possible with a target date for completion, and then I do my best to not guilt trip myself if I don't make them all.

Encourage your kids to also set goals. People who set goals are always ahead of those that do not... because like the saying goes, "if you don't know where you are going, any road will take you there"... And, "if you always do what you have always done, you will get what you've always gotten."


LOOK FORWARD – REFLECT BACK – BE GRATEFUL

Ease into your RESOLUTIONS
We start the year off with a bang, then we get busy, and our new years resolutions go down the tubes. Go easy on yourself. You are human. If your resolution takes a back seat for a few days or a week, just try, try again. Consistency is the key. Each day is the first day of the rest of the year or your life, so simply start again. If you've missed the first day of the year to begin your resolution – the same thing applies. You can start a new goal on Any given day.....just do it!

Acknowledge your ACCOMPLISHMENTS

We often look at what we want for the New Year and never think back on what we have or did. Why not take a few minutes and list your accomplishments of 2006? Sit quietly with pen and paper and remember the year and any accomplishments. You will likely be surprised at how much you have accomplished! Accomplishments can be varied from forgave someone that hurt you, started a new job, painted your house, stood up for yourself. These ARE accomplishments.
Count your BLESSINGS
"Counting your blessings" and being Grateful is the most important lesson of all.

If we do poorly at this, all our other efforts to be happy, to earn money, to build relationships, to find meaning -- all are wasted. If we count our blessings well, with gratitude and appreciation, even modest improvements in other skills and efforts can earn us a treasure chest of rewards.

THE POWER OF NEWNESS
I love new things. And the older I get the more I am so grateful for newness.

Newness refers not just to items that can be bought even though that is lovely.

But more so to the place of redemption.

Each new morning gives us a newness to begin again.

Each new week...time to put into perspective and re-evaluate the happenings of yesterday and contemplate the new journey of tomorrow.

And a New Year is like the fireworks of re-evaluation and refocus.

Newness offers us hope for a world that seems to die a sudden death every day.
New ness gives us the element almost like oxygen to forgive and be forgiven.

Thus allowing us change and beauty.

We get to remove the stale, cold, musty chill that kills our spirits and eventually swallows our being.

IF you have not taken this celebratory event--the New Year to remove some of that chill, I invite you to do so.

Forgive those that need to be forgiven.

Accept forgiveness--It is the beginning of you accepting your beauty.
And Forgive yourself!

Start afresh and begin again in Newness.
(The Power Diaries)
About the author: Robbin Whachell has been a resident of Grand Bahama Island since 1998. She moved to Freeport from Vancouver, Canada. She is the mother of four children and is an involved volunteer in the community, in particular with the island's soccer programmes. She is a founding member of the Grand Bahama Writer's Circle, and The Bahamas representative for the International Women's Writer's Guild. Her passion for life on Grand Bahama comes across in her innovative and intuitive sharing and networking of information within the community she lives. She is appreciative of her opportunity to live in The Bahamas and looks forward to the continuance of being a team player within the larger community of The Bahamas. Robbin is the Editor of TheBahamasWeekly.com and can be reached at Editor@thebahamasweekly.com