Last Updated:

Dec 7, 2018 - 1:48:46 PM
---

'Pecha what?' I remembered thinking... I was contacted via Facebook by a new friend, David Pachulko who lives in the same city here in Canada. "You seem to have a lot to say," he said, "I think you'd be perfect to speak at this event".
And so it began.

PechaKucha or Pecha Kucha (Japanese: chit-chat) is a presentation methodology in which 20 slides are shown for 20 seconds each (six minutes and 40 seconds in total - timed - you cannot pause). The format, which keeps presentations concise and fast-paced, powers multiple-speaker events called PechaKuchaNights (PKNs) or Pecha Kucha Nights.

I signed up for the challenge after speaking with the event organizer from Arts Connect. What was so easy to commit to, turned out to be an experience I had no idea would end up being so challenging.

Whenever I am asked to speak publicly I go through all sorts of thoughts (fears) like, Me? What do I have to say? Will anyone really care? What should I speak on?

The organizer, Mandara Lebovitz helped me get focused when she said, "Keep it simple and come up with a theme or idea." Keeping it simple can be extremely challenging for me. It's like telling me to play soccer and just 'take it easy'... impossible! Her coaching helped me however, and an idea was born. I chose to speak on my 'identity'.

The timing of this opportunity could not have been more perfect. I'd been back in Canada just over a year after life in The Bahamas for 13 years. Life back in my homeland still felt new and fresh.

I happened to still be organizing the last few boxes from my move which contained loads of photo albums from throughout my life. For my presentations I had to come up with 20 images, which is a lot! Similar to filling a book.


Thankful that I had not yet moved them into my storage locker, so
I began wading through albums and boxes exploring my photographs and began tripping down memory lane.

I turn 50 this month and again, the review of the photos and memories of my life seemed quite poignant. My mother had kept wonderful snippets and photos for me, right down to the telegram message of my birth sent to my father who was away working; notices sent home from school; and notes from my teen years. I realized where I get my desire to save records and memories from, it's most certainly a gift from my mother.



I ended up putting together some very in-depth images that encapsulated whole sections of my life.

Images were one thing, but then I had to come up with dialogue for my presentation. Usually that is no problem for me, but this exercise takes any control I thought I might of had, and throws it out the window. 20 seconds only (timed) for each image, and you must move on to the next, was what really drove me crazy preparing.

I chose a poem as the basis for my theme of identity called "Tapestry." I'd written it long ago in Writer's Circle in Freeport and it's a comparative poem of moments in my life related to how fabric wears (seen below). I've been using it in my 'About' section of Facebook since I'd joined.


Tapestry
Thread by thread
Strand by strand
Into creation I came
Woven delicately within her womb
Gentle fibers brushed away
From her strong core
Spun together to create me
Soft comfortable linen
Breezes flowing through
A loose weave
Gazing through to my future
Collecting strands of security
And colors that make me me
Thick embroidered sections
A texture like the earth
Strong, rich and fertile
Seeded with newness
That comes through me
But also leaves tiny tatters
Over the years
Precious softness
Yet large gaping holes
Where time and experience
Have made themselves visible
But if you hold it up to the light
You can still see the stars
The fibers are strong
The colors still true
Some patching here and there
But still so versatile
For warmth, shelter and show
Or use for something new
My tapestry, my life up until now…
Wash on gentle cycle please
I have a long way to go!
Robbin Whachell April 3, 2006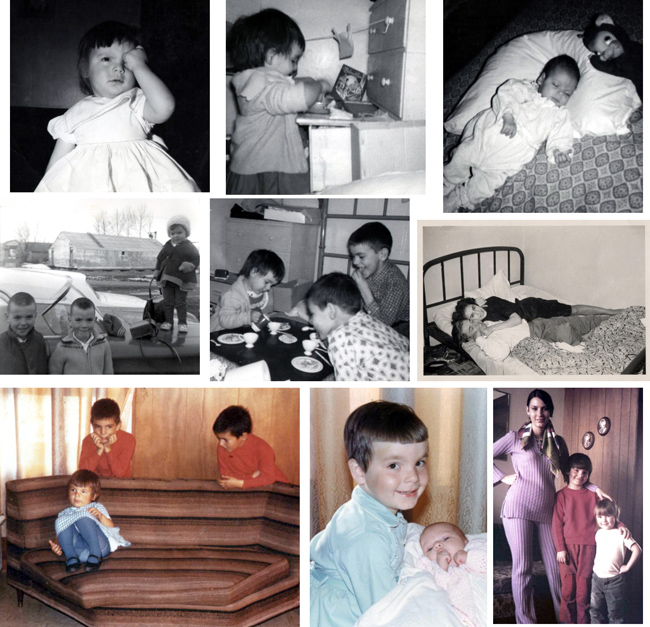 I had no idea the process of coming up with the images and dialogue was going to be so cathartic. I felt I was closing chapters of my life. I laughed, I cried, I thought deeply on who I had become and how I got here. As the days drew nearer for my presentation, I had to keep reducing words, which as a writer, feels wrong. However after a good pep-talk from my friend David, I relaxed with the knowing that I was supposed to participate in this event solely to recount my past, and to use it as a spring board into my future.

When the night finally arrived it sunk in that I was the only 'writer' on the panel, which I felt was a challenge, as writers like to share "their writing / words", yet most of Pecha Kucha is visual. I realized quickly that I should have simply 'taken it off the page,' and spoke impromptu about my images. It did not go off as I'd hoped as I got behind on one image and my 20 second allotment, which gave me less time for my next slide (less than 20), and so I had to madly scramble for the rest of my presentation. I also had missed out one of my slides!

However, the beauty of this exercise for me was not in the presentation, but in the creation of it, as I had an 'aha moment' during the process when I felt like giving up. I knew I would take the process further. That I would share it again here, or anywhere I chose, and I wouldn't have time ticking against me!

This recounting of my life, was a gift to myself, and will be a gift to my children and their future generations. I walk on in gratitude for the opportunity. Thank you Arts Connect!


(

NOTE:

Images seen here are 'segments' of my full presentation which can be seen on my Facebook page)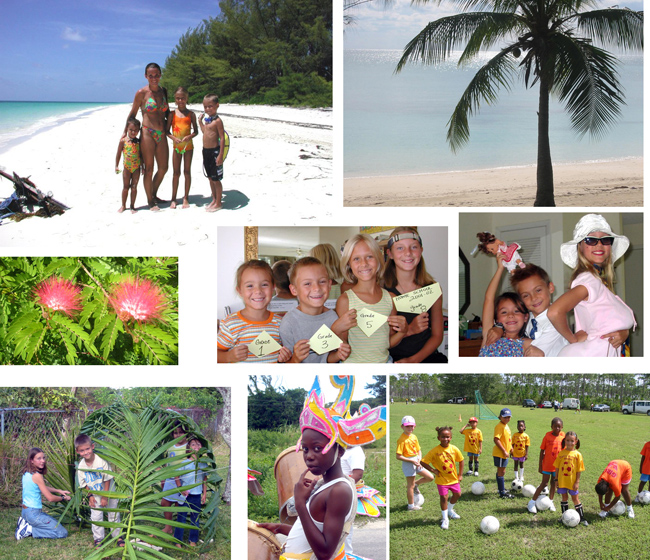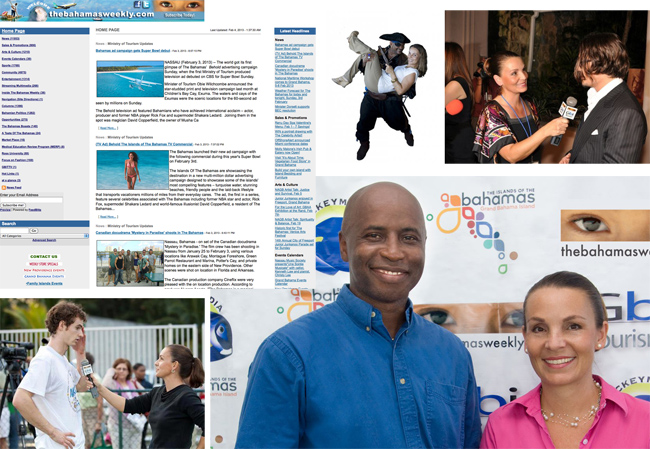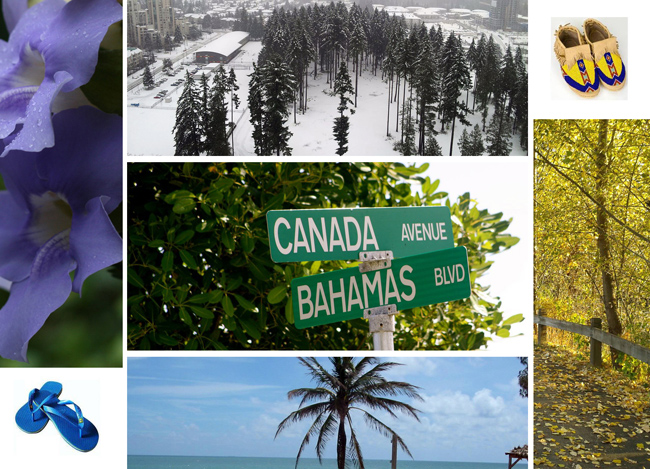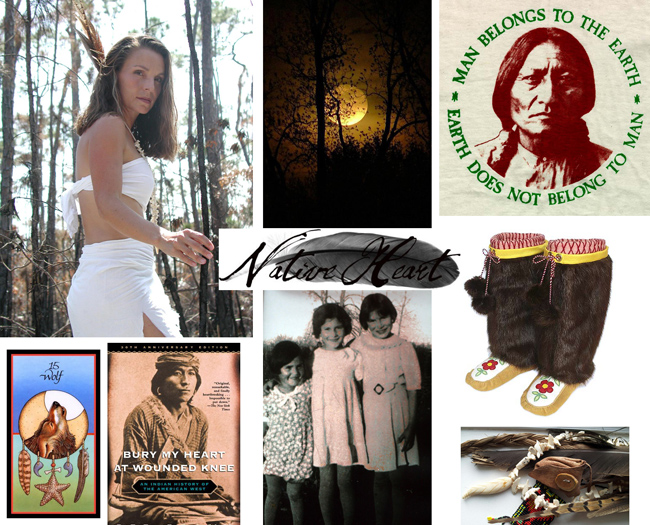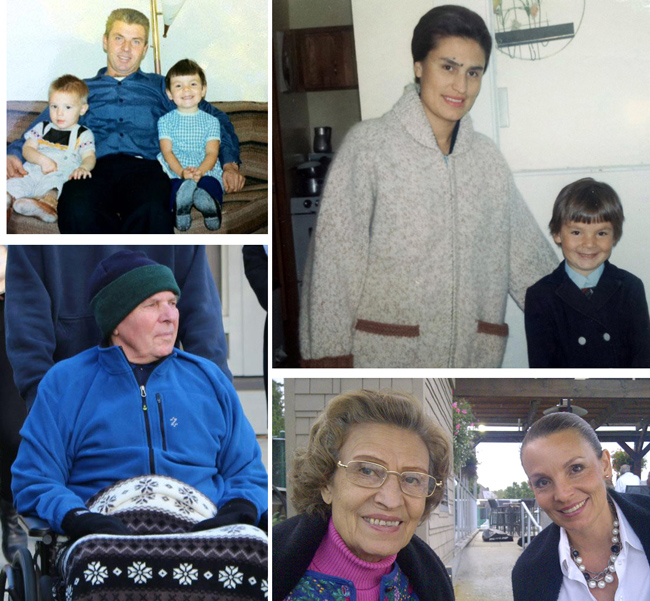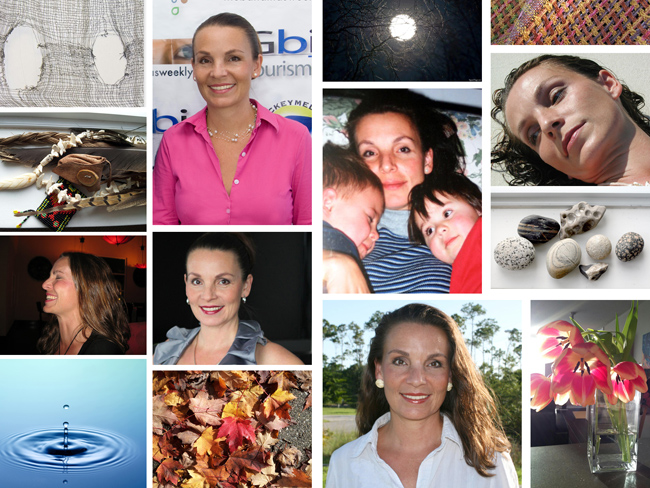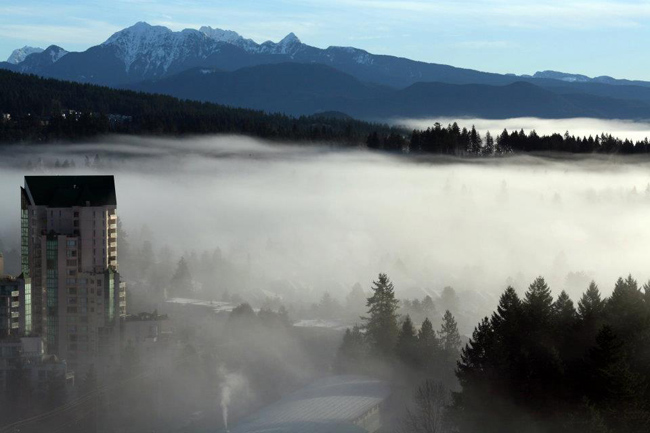 About the author: Robbin Whachell is a publicist, writer, photo-journalist; and co-founder/ editor of one of The Bahamas' leading news sites, TheBahamasWeekly.com. Ms. Whachell is a successful entrepreneur and pioneer in online marketing. Aside from being a recognized media personality and community builder, she is known for her networking and social media skills, and has a background in information management and film. She can be found on Facebook, Twitter, Instagram, LinkedIn, Skype. Reach Robbin by email at Editor@thebahamasweekly.com
Related articles:

Robbin Whachell and the History of The Bahamas Weekly





© Copyright 2013 by thebahamasweekly.com

Top of Page