Last Updated:

Feb 6, 2017 - 2:32:04 PM
---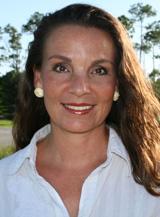 Another year rolls by and I reflect on the plight of being female on this planet. How have we developed, and what progress are we making? I am not reflecting on equality here, but rather basic needs of all humans; to be loved, fed, sheltered and protected.

We claim we live in an advanced society, yet atrocities against girls and women are at an all time high. Human trafficking, child brides, the sex slave trade, and honour killings or violence against women due to cultural norms is still a bold challenge we all face on this planet.

Yet there are those sisters who have risen above many odds to be where they are today. More females are holding top titles in jobs where important decisions affecting others are being made. Reflecting on my Native heritage, more women hold the title of "chief" than ever before, and in many cultures women are making great strides in becoming recognized and equalized with male colleagues, yet we still have a long way to go.

In 2012 we rose up in many areas. It was also celebrated 50th anniversary of women's suffrage.

In sports a record high when 45 percent of athletes who competed in the Olympics were female;

15 year old Malala Yousafzai of Pakistan brought global attention to the plight of women there after she was shot by the Taliban for the "crime" of attending school, and
has since been nominated for a Nobel Peace Prize

;

the countries of South Korea and Malawi have their first ever female presidents;

the powerhouse Christine Lagarde, of France continued as the first female chief of the International Monetary Fund;

and sadly through the horrifying gang rape and eventual death of a 23-year-old Indian medical student in New Delhi, global attention was given to the treatment of women in India. The Hindustan Times said every 2 hours in New Delhi a woman is molested or raped.

On February 14th of this year,
One Billion Rising took place, which is the biggest mass global action campaign to end violence against women and girls in the history of humankind.

Through the help of the world wide web, more information is coming out and this 'exposure' is helping us all understand so much of what still needs to be done. Through sharing information we can expose, assist, resist or even protest what we all know 'should be' naturally right, and that is the decent treatment of women, in all cultures and countries on this planet.

The woman is the keeper of the fire, the birth channel of humanity, the head of the home in so many ways. She provides warmth, nourishment and guidance, well beyond her child-rearing years. We must seek guidance from our grandmothers and our ancestors, and mentor those who look to us for guidance. Our world moves so fast today, and we are quick to jump on to any bandwagon handing out information from a 'news' or 'social media' source; yet do we stop to learn from those that have been before us and honour the wisdom of our elders? It's good to stop and review which women inspire us and why.

On this day I hope we can pause to recognize the innate qualities of women. We provide love and compassion, sustenance and support, to our family, community and beyond.

A woman has a softer side for a reason, through that she is intuitive and giving. We must take advantage of her innate wisdom. A woman is a natural multi-tasker, what better asset for any business or organization?

I am a mother, sister, daughter and although divorced I hope to be one day again be a wife. As a woman I am very conscious of my personal power (gifts), those being the love / service / guidance I can provide 'as a human' to those around me, be it my children, lover, sister or a stranger in need.

As a global community we must continue our discovery, and allow our many voices to be heard. We must continue to seek solutions, and stand up and speak out against violations against our female contingent. Enough is enough...

So on International Women's Day let's all reflect on the strength of those that came before us, and join hands with those that are here, and forge new roads of understanding and support our young ones, our feminine ones, and build a safe world for those yet to come. I look forward to future achievements when we can all say, 'we did it together'.


A strong woman is one who feels deeply and loves fiercely.
Her tears flow just as abundantly as her laughter.
A strong woman is both soft and powerful. She is both practical and spiritual.
A strong woman, in her essence, is a gift to all the world.
~Unknown
The Universal Declaration of Human Rights
About the author:

Robbin Whachell is a publicist, writer, photo-journalist; and co-founder/ editor of one of The Bahamas' leading news sites, TheBahamasWeekly.com. Ms. Whachell is a successful entrepreneur and pioneer in online marketing. Aside from being a recognized media personality and community builder, she is known for her networking and social media skills, and has a background in information management and film.She can be found on Facebook, Twitter, Instagram, LinkedIn, Skype. Reach Robbin by email at Editor@thebahamasweekly.com





© Copyright 2013 by thebahamasweekly.com

Top of Page