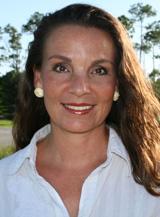 On my morning run I passed by two workers from Sanitation Services along the road collecting trash that had been tossed, likely out of windows of passing vehicles. How lucky we are to have these men who clean up after us! I call out to them, "Hey you are doing a great job!", and they look up and smile. I keep on my pace thinking that this job should not be necessary, all but perhaps once a year. Are we now dependent on these workers to clean up after us? Does it reduce the garbage and promote the tossing?
In many countries it is against the law to litter. Large fines are the outcome. Living on an island the trash can only remain here with us, or worse make its way into our ocean, and head off perhaps to the Great Pacific Garbage Patch. Luckily we have a great waste receptacle called, Sanitation Services. I toured their Pine Ridge Landfill facility when I first moved here with my children. It is quite advanced, and I'd encourage each and every school to tour their local garbage management facility in order to educate our youth about ecology and the responsibility each of us have to keep our home, island, world clean.
I recall riding my bicycle years ago through Taino Beach when an event was being set up for the upcoming weekend. That same evening a wild storm blew through and the next day the newspaper had a photo of the tents and props all at half mast due to the winds. A few days later, riding through the area again after the function was well over, the sight I saw looked far worse than the wind-torn tents days previous, as the place was strewn with so much trash it looked like a hurricane had been through the area. What gets me most is that there were trash cans throughout the area, but people just didn't use them.
The hurricanes which hit Grand Bahama allowed the ocean to regurgitate all that was tossed into it. It has taken a while, but our island is slowly making a comeback to looking normal again. The major haircut bestowed upon us has increased urban renewal, encouraged improvement and development, AND freshened up our look.
Further change can only benefit us. We should be proud of the natural beauty that surrounds us. We all need to make a conscious decision to keep our island clean. Bravo and thank-you to Sanitation Services and the organizations that pay them to do what they do best! But, let us reduce the need for those men along the roadsides and, like the emblem on their shirts imply, Reduce, Reuse, Recycle!

It is what we do individually, that helps the whole. If each of us just picked up just one piece of garbage a day... Carry a trash bag in your vehicle, educate your children, discipline yourself, enjoy picnics on the beach or at the park, but take your refuse home with you. It is easy to start a good habit and toss your trash in...the bin!
"Take care how you place your moccasins upon the earth…for the faces of future generations are looking up from the Earth waiting their turn for life." – Owen Lyons
About the author: Robbin Whachell has been a resident of Grand Bahama Island since 1998. She moved to Freeport from Vancouver, Canada. She is the mother of four children and is an involved volunteer in the community, in particular with the island's soccer programmes. She is a founding member of the Grand Bahama Writer's Circle, and The Bahamas representative for the International Women's Writer's Guild. Her passion for life on Grand Bahama comes across in her innovative and intuitive sharing and networking of information within the community she lives. She is appreciative of her opportunity to live in The Bahamas and looks forward to the continuance of being a team player within the larger community of The Bahamas. Robbin is the Editor of TheBahamasWeekly.com and can be reached at Editor@thebahamasweekly.com