Last Updated:

Feb 6, 2017 - 2:32:04 PM
---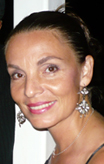 I remember some 12 years ago when we were planning our move to The Bahamas, we'd been told many times by our then one and only friend living here, that all we'd need is a light sweater in the winter months, and only for the evenings.

As a mother of four, and when you are trying to downsize your entire life to move house, and bring what is only absolutely necessary, I recall the bags and bags of clothes from my four children (then aged 2, 4, 6, and 9) as well as my own clothes I handed off to my sister-in-law who lived in the same city and had three kids of her own.

I took anything with long sleeves, wool, leather, mitts, hats, scarves, warm coats, all my wonderful flannel sheets and pjs and gave them away... I was moving to a tropical paradise and I felt good having no more use of these 'things'. I was sure that we packed a light coat or sweater and one long sleeved something...

We left all our furniture and heavy items in storage and made our way here by doing an incredible across the US trek, one we shall never forget. We arrived in February and our furniture arrived some time that summer, when we finally settled into a home after scouting the city for an ideal area to live.

Our things arrived and I remember laughing as we unloaded our container and we saw that our friends who packed the container for us put in a small space heater that we had carefully placed with our belongings in Canada to ensure the winter frost and dampness of Vancouver would not damage some of our wood antiques in cold storage there.

Our first two years we adapted to the climate. My son was always squinting from the sun... so much so his eyes would stream from time to time that first year. I recall going into the ocean on a regular basis throughout my first two years in The Bahamas, and yes, even throughout those first two winter months.

I remember it was the next winter that it really hit me... it was soooo cold when one particular front moved in. New Year's we stood around our barbecue outside to stay warm while we watched fireworks over Port Lucaya. My father laughed when I told him I was heating my children's pajamas in the oven before bed, and in the morning.

I cringed thinking of all that lovely flannel, wool, and winter wear I gave away. Over the years I had to slowly accumulate winter garb for all of us again.

For those of you who do not live in The Bahamas you need to know that the houses here, or most of them, are made to keep you cool in the hot weather. All the floors are tile. Most houses do not have heating in them, only air conditioning. When the cold hits for a few days.. it settles into the house and stays.... even if the sun comes out in the day. The house becomes colder than the outdoors during daylight hours.


After about 5 days of cold, and God help you if it is coupled with a howling wind, you have to do everything you can to keep warm. Remember that heater we laughed at when it arrived with our furniture in summer? Well it gets used faithfully every year, and I have purchased one more! When we get these cold snaps, the local housewares stores run out within a day or so of all their heating devices. Then we must resort to all kinds of things, the most common being, opening your oven slightly and keeping it on low, or some people put on their stove top burners.

Now being Canadian, I of course take all sorts of comments when I tell people here that I am cold, but after all these years, and when you are used to being able to walk out doors in next to nothing, anything below 80 degrees has me starting to shiver. I've adapted, and so have my children. 50 feels like 30 below!
I feel sorry for the tourists who come and we have a cold front moving through... boom, what a shock for them. They bring their lightest and they have to go out and buy sweaters and coats. Someone visiting I met recently told me he'd been to The Bahamas 7 times and this last time he was shocked with weather in the 50s, so that does show you that the majority of

the time we are good.

We seem to spend winters riding cold fronts and warm fronts, like a crazy roller coaster with erratic twists and turns.
As I write this, it is one of the worst I've experienced. It is in the 40s outside and I am in fleece pjs covered in a pair of jeans, and a fleece vest with socks and shoes. One of those invaluable heaters hums closely beside me. In a couple days it will be back to warm.. and I supposed being human, we'll get back to complaining about the humidity and the heat!
I know that anything may be better than snow if you are a tourist, but you may want to avoid January and February as they are the coldest months.
The Bahamas has been voted the 5th happiest places on the planet, and I think it has to do with the many days of sunlight we get... I know that for me, I am much happier when it is not so cold!
But for now... baby, it's cold outside, AND in my house!
About the author:

Robbin Whachell has been a resident of Grand Bahama Island since 1998. She moved to Freeport from Vancouver, Canada. She is the mother of four children and is an involved volunteer in the community, in particular with the island's soccer programmes. She is a founding member of the Grand Bahama Writer's Circle, and The Bahamas representative for the International Women's Writer's Guild. Her passion for life on Grand Bahama comes across in her innovative and intuitive sharing and networking of information within the community she lives. She is appreciative of her opportunity to live in The Bahamas and looks forward to the continuance of being a team player within the larger community of The Bahamas. Robbin is the Editor of TheBahamasWeekly.com and can be reached at
Editor@thebahamasweekly.com





© Copyright 2010 by thebahamasweekly.com

Top of Page