Last Updated:

Feb 6, 2017 - 2:32:04 PM
---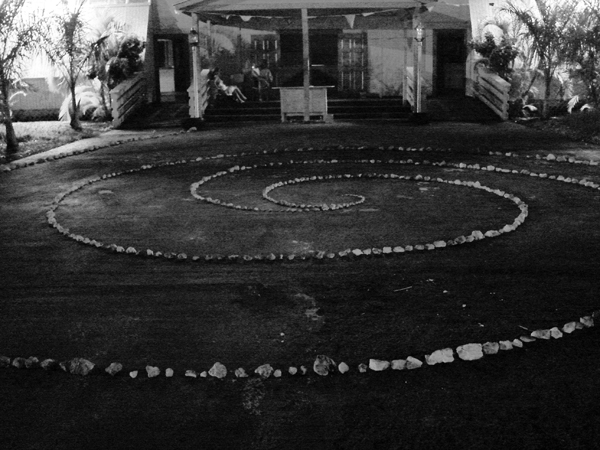 "Art Nucleus is situated in L'Utiopia, Les Fountains, E. Sunrise Highway Grand Bahamas, The Bahamas. We are a collective of fine artists; painters, sculptors, poets, writers, film makers, play writers, conceptual artists, photographers, who are committed to encouraging and supporting each other in our art process and work. We offer a place in the community to foster art and artists through space, equipment, mentoring, exhibitions, events, workshops, and talks".

Jacki Boss and Susan Moir Mackay are professional artists living in Grand Bahama who have a common understanding that artists thrive when supported by each other and communities thrive when art is entrenched in the fabric of its society. Joined by photographer and writer Omar Smith, Filmmaker Patrick Forbes and aspiring artist Tamee Ferguson, together they have started a 'collective of artists' who are committed to encourage and support each other. Their dream to offer a place in the community to nurture art and artists through space, equipment, mentoring, exhibitions, events, workshops and talks resulted in the creation of the concept "ART NUCLEUS": An idea that needed a home and in March 2011, with a beautiful synchronicity a space was found.

Wolansa Fountain, the gracious and community minded proprietor of L'Utiopia, agreed to house Art Nucleus, in the 'rustic' attic space above the main function hall. The group, set to work cleaning, painting and refurbishing the space to create three permanent professional studios in the dubbed "L'Atelier" (referencing an old school approach to learning art in the studios of 'Master' artists) and an open communal studio dubbed "le Salon". And a smaller inner space dubbed, "Nexus", for a more technical environment.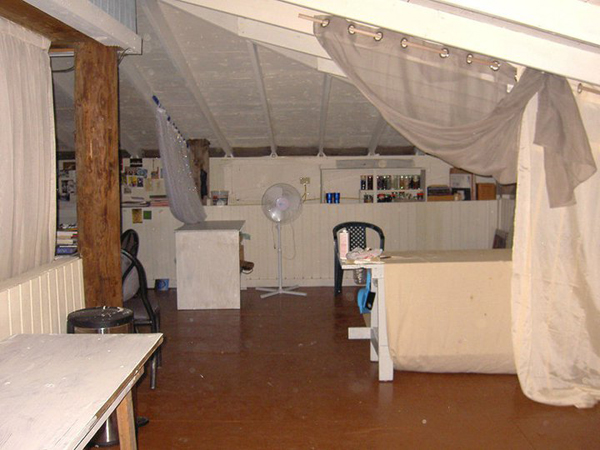 On Friday 22nd July the group invited interested artists and patrons of the arts to a 'sneak peek' preview of the recently renovated space and an introduction to this new collective art endeavor . There was a hearty turn out and invigorating conversation highlighting the importance of such a pioneering enterprise in Grand Bahama.

The artists are proud to announce the space is now home for creativity and events. Meetings and dreams. Passions and talent. Sharing and working. Philosophy and thought. Ideas and inspiration. Its doors are open to fine artists: writers, poets, artists, sculptors, conceptual artists, photographers, playwrights and filmmakers.

Moving into the future the collective intends to encourage more artists in the wider community of Grand Bahama, to support one another, to develop higher degrees of skill, professionalism and importantly innovation, creativity and passion. To literally become a nucleus of art that impacts and excites the wider community.


Art Nucleus on Facebook or sozmac@yahoo.com


About the author: Born in Edinburgh, Scotland, Susan Moir Mackay is a professional artist with a B.A. (Hons) in Art and Design from Edinburgh College of Art. She is an impassioned advocate of art and has a deep abiding belief that art benefits individuals and communities. Susan has travelled extensively, observing art in all its forms and has invested much of her time to art education projects, as well as developing her own art works and exhibitions. Susan currently lives in Freeport with her two children, Fiona and Dylan. She can be reached at sozmac@hotmail.com





© Copyright 2011 by thebahamasweekly.com

Top of Page