Last Updated:

Feb 13, 2017 - 1:45:37 AM
---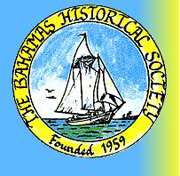 Nassau, Bahamas - A

Bahamas Historical Society meeting

is scheduled for Thursday, June 26, 2014, at 6:00 pm, at the Museum. Theme "Communicating to Build". Members, trustees, volunteers, supporters, management team and friends are encouraged to attend. Parking is at the CIBC North parking lot.



Bahamas Historical Society Annual Luncheon and Fashion Show

: The Annual Luncheon fundraiser held on June 14th and was well attended. Special thanks to Mrs. Clarice Granger and her committee for planning the luncheon and working so hard on that day to ensure that everything went well. As always, the food was great and there were many door and raffle prizes. Special thanks to those companies, agencies and individuals who donated prizes and to our members who solicited and donated prizes. Elegant fashions and stunning models were presented by Coles of Nassau.



Visitor Counts

January through May 2014: Visitors to the Bahamas Historical Society Museum from January through May 2014, were as follows:

January 525
February 603
March 466
April 347
May 383

This information is compiled by our volunteers through the visitor registry. Thanks to Kay Evans for ensuring that we receive it monthly.



Bahamas Historical Society Annual Journal:

The Bahamas Historical Society's annual Journal Committee is seeking sponsors to place ads in the Bahama Journal to cover the cost of publishing. Our Journal has wide readership which enhances the advertising capabilities of our sponsors. Rates will be sent out under separate cover.



Condolences:

The Bahamas Historical Society extends condolences to the family of the late Sidney Sweeting, former employee of John S. George, who was a member of the Society. Sylvia, his wife, volunteered at the Museum for many years. May God grant the family peace and comfort.

The Society was also notified that Mr. Christopher Eve passed away on June 7/14. We extend sympathies to his wife, Frances Eve DeLargo. Christopher and Francis came to New Providence in October 2010, to spend his 99th birthday. They also gave a talk at the Museum about Chris's life, ancestors and his quest to find out more about his family, Joseph Eve, who is credited with assisting to build St. Matthew's Church, Shirley and Church Streets. Christopher and Frances returned to The Bahamas in 2012 and hosted a luncheon for their cherished Bahamian family and friends.



Museum Summer Closing

: The Bahamas Historical Society and Museum will officially close for the summer break for our regular volunteers on Friday, June 27th, 2014. Our official reopening for the fall is Monday, September 01, 2014. We appreciate the professional and reliable services of our volunteers who man the daily operations of the Museum. Thank you all. We are more grateful to you than you will ever imagine.



Summer Camps to Visit BHS

– July 2014 The BHS Museum will remain open during July 2014, to accommodate groups from the many summer camps that operate during July to enhance the educational and historical components of their outings. Please call 322-4231, or Andrea Major at 393-1696 or 424-3107 if you can volunteer during July 2014.



Other News

- Jim Johnson of Ottawa, Canada, visited New Providence June 12-16/14. Prior to coming to The Bahamas he wrote for information concerning J S. Johnson and W.E.B. Johnson. He spent several hours at the Museum and was elated with the excellent Information shared with him by our members and through J.S. Johnson Insurance Co.


The Bahamas Historical Society (BHS) is a non-profit organization dedicated to stimulating interest in Bahamian History and to the collection and preservation of material relating thereto. Its Headquarters, the former IODE Hall, was a gift from the Imperial Order of the Daughters of the Empire (IODE). BHS is on Shirley Street and Elizabeth Avenue in Nassau. www.bahamashistoricalsociety. com





© Copyright 2014 by thebahamasweekly.com

Top of Page