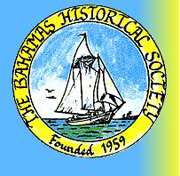 Nassau, Bahamas - The Bahamas Historical Society announced their upcoming talks:
Thursday 30th May 6pm – Anne Lawlor on "Language Migrations: Roots of Bahamian Vernacular"
Florence Laura Anne (Albury) Lawlor was born in Montreal while her father, Paul Albury, was studying dentistry there. She was educated at St Andrews School and then went to study English and French at McGill University. After completing a Post Graduate Diploma in Education at the University of London, she travelled to Spain where she studied Spanish and taught English as a second language. On her return to The Bahamas she taught at St Andrews School and then College of The Bahamas. She received a Commonwealth Scholarship to study a MA in Linguistics at the University of London. Anne and her husband Jim Lawlor co-authored The Harbour Island Story and an update to The Paradise Island Story by Paul Albury.
"Language Migrations: Roots of Bahamian Vernacular"
Most studies that have looked at the origins of Bahamian Creole English (the vernacular) have focused on the creolized variety imported by the arrival of the Loyalist slaves especially those who inhabited the more remote southern islands in The Bahamas, and without a doubt we have to look at imported Gullah from the Sea Islands as a significant influence on the evolution of what today is called Bahamian Creole English. . But what we are continually leaving out of the equation is the historical fact that since early settlement we have had waves of people from Africa, some slave and some free who have created creolizing tempos in the establishment of Bahamian CreoleEnglish before and after the Loyalists.
Save the Date:

Thursday 27th June – Sir Orville Turnquest "40 years of Independence"
The Bahamas Historical Society (BHS) is a non-profit organization dedicated to stimulating interest in Bahamian History and to the collection and preservation of material relating thereto. Its Headquarters, the former IODE Hall, was a gift from the Imperial Order of the Daughters of the Empire (IODE). BHS is on Shirley Street and Elizabeth Avenue in Nassau. www.bahamashistoricalsociety. com