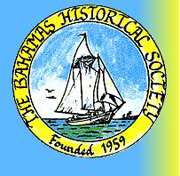 Nassau, Bahamas - The Bahamas Historical Society invites the public to attend a "free talk"on Thursday, 26 March, 2015 at 6:00pm to be held at The Bahamas Historical Society & Museum at #28 Shirley Street & Elizabeth Avenue.
The topic will be, 'Fox Hill Life in Olden Times - 1940s/1950s' presented by Mrs. Harolene Brown; and a Skit by "The Fox Hill Parade Troupe"
Parking available at Shirley Street First Caribbean Bank (CIBC) Parking Lot. Enter through Shirley Street side and drive and park near the Elizabeth Avenue exit.

The Bahamas Historical Society (BHS) is a non-profit organization dedicated to stimulating interest in Bahamian History and to the collection and preservation of material relating thereto. Its Headquarters, the former IODE Hall, was a gift from the Imperial Order of the Daughters of the Empire (IODE). BHS is on Shirley Street and Elizabeth Avenue in Nassau. www.bahamashistoricalsociety. com