Last Updated:

Mar 30, 2017 - 12:19:40 PM
---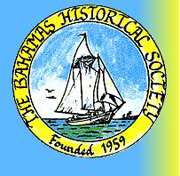 Nassau, Bahamas - The Bahamas Historical Society invites the public to a

free lecture

on Thursday, May 28, 2015, at 6:00pm
at the Society's Headquarters. Members are urged to attend. Officers for 2015/16 will be elected. Annual membership dues will be renewed.

Topic:

"The Loyalists in The Bahamas"

. Presenters: Vera Chase and Michelle Turnquest. Place: The Society's Headquarters. Great information for students.

Tickets are on sale for

The Bahamas Historical Society's Annual Luncheon and Fashion Show fundraiser

. Date: Thursday, June 4th, 2015, at 12:30 for 1:00pm at the Nassau Yacht Club, East Bay Street. Donation $60.00 per person. Great food, fun, fellowship and prizes. Book a table! Bring a friend! Call 322-4231, 424-3107, or 393-1696 for tickets.

The Editorial Board of The Bahamas Historical Society is

calling for papers

for the 2015 annual journal. Deadline: August 31,2015.

Guidelines: Use a standard word processing programme such as Microsoft Word. Submit articles by E-mail to: info@bahamashistoricalsociety.com. A hard copy should be sent to The Editorial Board, The Bahamas Historical Society, P. O. Box SS6833, Nassau, Bahamas. The Editorial Committee has the right to edit the article. The Editorial Committee has the right to reject the article. Requirements for papers are as follows. The subject should be a historical topic on The Bahamas bringing to light new information, or a new interpretation of topics of Bahamian interest. Book reviews, short communications, and profiles of Bahamian personalities are also welcome. Articles should be formatted using Chicago style with endnotes rather than footnotes.




Visit The BHS Museum

. Hours 10am to 4pm weekdays. 10am to 1pm Saturdays. Closed on Sundays and Bahamian public holidays. Donations welcome. On-going exhibits spanning 1,500 years are set up chronologically. History and culture of The Bahamas told through photos, documents, art, utensils, artifacts and ecofacts. Special exhibits include: the Lucayans, Christopher Columbus, herbal medicine, lighthouses, slavery & emancipation, loyalists, maps, crafts, bottles, junkanoo and more. The Museum may have to close during power outages.
The Bahamas Historical Society (BHS) is a non-profit organization dedicated to stimulating interest in Bahamian History and to the collection and preservation of material relating thereto. Its Headquarters, the former IODE Hall, was a gift from the Imperial Order of the Daughters of the Empire (IODE). BHS is on Shirley Street and Elizabeth Avenue in Nassau. www.bahamashistoricalsociety. com





© Copyright 2015 by thebahamasweekly.com

Top of Page