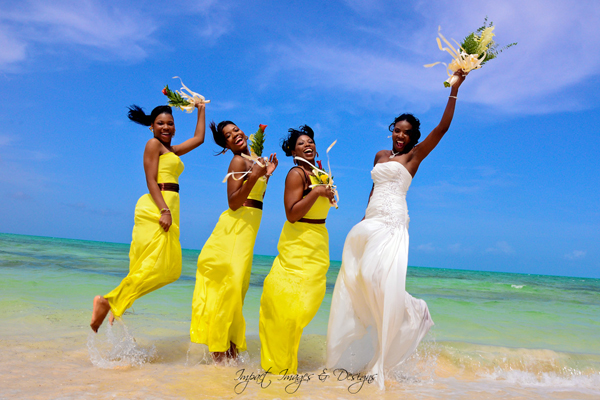 A

Nassau Bahamas wedding

Bahamian style is the Day 5 feature of Bahamas Destination's Bahamas wedding 25 Days of Christmas series.
The photo shot venue for the

Nassau Bahamas wedding

Bahamian style was the Marley Resort located on Cable Beach. And reflect the versatility of the resort as not only a place for wonderful destination weddings but also attractive for Bahamian weddings.
It is also interesting to note that the groom is a star athlete and member of the 2008 Olympic silver metal 4x400 Meter Relay team. And for him it seem nothing but a

Nassau Bahamas Wedding Bahamian style

would do.
In the post the folks at Bahamas Destination Wedding are calling wedding Bahamian style, also represents the first time a local wedding has been featured in the series two year history.
In commenting on the feature, series Editor and Bahamas wedding planner Glenn Ferguson said, that "we are happy to feature this wedding as 60 percent of the visitors to our website are Bahamians, and they have made us the at the 28th most popular website in the Bahamas. So we are delighted to be able to do this and thank Derek Smith and the folks at Impact Images and Design for providing the pictures."
Ferguson also said that they were looking forward to expanding their services in 2012 to the local wedding market and expecting the same enthusiasm as the website is receiving, " We are really a one stop shop for all wedding services, and this is possible through the strategic partnerships that we have developed with other wedding professionals. Our services include assisting with everything from the marriage applications to the honeymoon and everything in between."
So go ahead and check out this Nassau Bahamas Wedding Bahamian Style and let us know what you think.