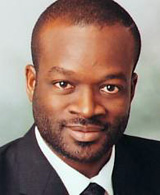 T

here is no question that when it comes to weddings with so many persons involved in the planning process, wedding planners, parents and other family and friends that most time you as the bride and groom loose the opportunity to have your special day reflect your personality. And losing sight of the fact that your wedding is actually your first opportunity to make a statement of style as a couple to your family and friends.

So how do you move beyond the clutter and ensure that your wedding is the special event that you envisioned it to be not only for yourself but for your guest. Well here are several ideas that you can incorporate into your wedding celebration that are sure to help you add your personal touch to your wedding day.

1. Be Courteous

Believe it or not you are really the host and hostess at your wedding. So as the host it is important for you to be considerate of your guest and that you extend to them the courtesy that you as a couple would expect.

And one of the first thing you can do is to ensure that you do not keep your guest waiting. I know that it is customary for brides to be late but this is your opportunity to stand out from the crowd and you can simply do this by giving your guest the courtesy of being on time. Not only at the church but at the reception as well.

And you also want to ensure to keep the reception activities flowing smoothly and at an acceptable pace so that your guest truly get an opportunity to enjoy your event and most of all that it concludes at an appropriate time.

2. Consider The Comfort of Your Guest

Whether you are planning your wedding indoor or outdoor it is important to be considerate of your guest comfort. And comfort means that the selected venue must be easily accessible to all with the appropriate seating and temperature.

So if you are planning an outdoor event be sure to provide some shade from the sun and always have a "Plan B" in case the weather turns out to be less than ideal.

3. Provide Meaningful Keepsakes

Providing your guest with meaning keepsakes is a great way of not only putting your personal style on your wedding but making it a memorable event that they will be talking about for years to come. All because they have a visual reminders of your special day through the keepsakes.

And here are three items that you can use:

Personalized Wedding Reception Table Runner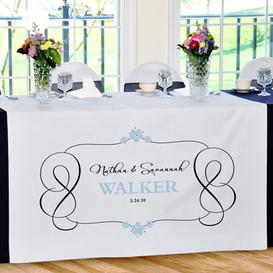 Personalized Wedding Reception Table Runner


You can easily dress up a wedding reception with your own personal wedding table runner with your name and wedding date. And when you are done your guest can have them as keepsakes.

Personalized Glass Vase Wedding Centerpiece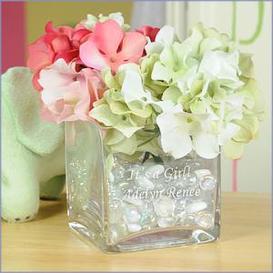 Personalized Glass Vase Wedding Centerpiece


This glass vase is not only a beautiful way to decorate your wedding reception, but once you have it personalized with your names it becomes a keepsake that your guest will be able to enjoy for years to come.

This item is available from our shopping partner, American Bridal.

Wish Kit Guest Book Alternative

Personalized Wish Kit Guest Book


I really like this one as this special keepsake is the gift that keeps on giving. Not only do you give your guest a meaningful way to participate by offering you a handwritten wish or prayer on that day but it become a keepsake that you can have for yourself.

And when things are going a little rough as they sometimes you will have an opportunity to refresh with those wishes and remind yourself why you get married in the first place.

Glenn S. Ferguson is your Bahamas Wedding Officiant at Bahamas Destination Wedding – Helping You To Create Your Memorable Bahamas Wedding. . Just email any question you may have about wedding in the Bahamas to bahamasweddingofficiant@gmail.com or Tel: 1-242-327-2453 or 1-501-588-4621 USA.