Last Updated:

Feb 6, 2017 - 2:32:04 PM
---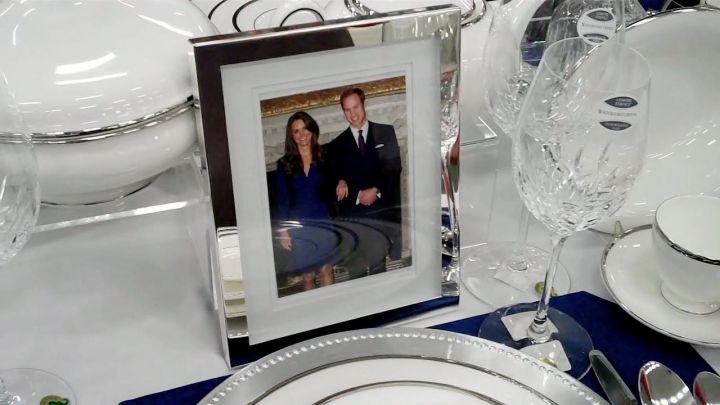 The Bahamas is celebrating the Royal Wedding of H.R.H Prince William of Wales and Catherine Middleton with the British Monarch representative His Excellencies Sir Arthur Foulkes, Governor-General and Lady Foulkes along with Prime Minister Rt Hon Hubert Ingraham and Mrs Deloris Ingraham traveling to London to attend the wedding.



The Royal Wedding takes place this Friday, April 29 at Westminster Abbey in London, England.



The Bahamas, a former British colony and now member of the British Commonwealth is governed by a Westminster style parliamentary system which has the Governor General who represents the Queen in Commonwealth realms as its head.

In addition to Britain and The Bahamas there are 13 other countries in the Realms: Australia, New Zealand, Canada, Jamaica, Antigua and Barbuda, Belize, Papua New Guinea, St Christopher and Nevis, St Vincent and the Grenadines, Tuvalu, Barbados, Grenada, Solomon Islands and St Lucia.





However, the Bahamas has always had a very special place in the hearts of the Royal Family. As King Edward VIII became Royal Governor of The Bahamas and had a residence here after he relinquished the throne to marry the love of his life in December of 1936.



Over the years members of the royal family have visited and vacationed in the Bahamas including Her Majesty Queen Elizabeth II, H.R.H. Prince Philip, Duke of Edinburgh and H.R.H. Prince Charles, Prince of Wales.


And thanks to the Bahamas Ministry of Tourism's People to People program, visitors to the Bahamas and you too can join the celebration at a complimentary Royal Wedding Tea Party on April 29 at Government House ( located on Mount. FritzWilliam, Nassau, New Providence) the official home of the British monarch's representative in the Bahamas.

At the Royal Tea Party, you will be able to enjoy:

Highlights of the royal wedding

Royal wedding fashion show

Live entertainment featuring Royal Bahamas Defense Force Concert Band

And much more!
But you have got to be at Government House by 2:45pm to be seated as the event is scheduled to begin promptly at 3pm.

Glenn S. Ferguson is your Wedding Officiant & Wedding Planner at Bahamas Destination Wedding – Helping You To Create Your Memorable Bahamas Wedding. Just email any question you may have about wedding in the Bahamas to glenn@bahamas-destination-wedding.com or Tel: 1-242-327-2453 or 1-501-588-4621 USA.





© Copyright 2011 by thebahamasweekly.com

Top of Page