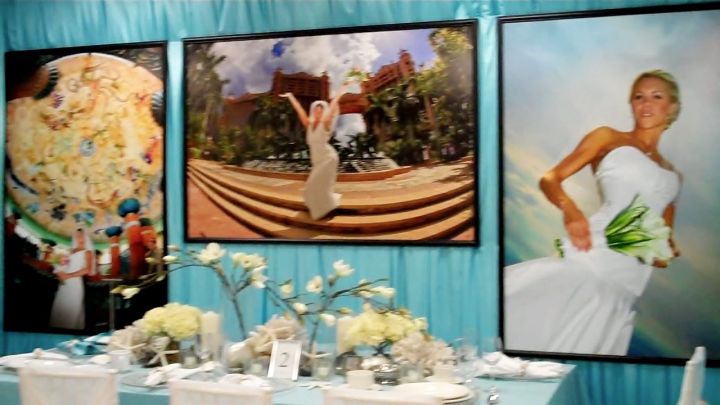 You have some ideas of the way you would like your dream wedding day to be after reading Colin Cowie's "Wedding Chic: 1,001 Ideas for Every Moment of Your Celebration" and you have started to organize yourself with "Emily Post's Wedding Planner" and "Simple Stunning Wedding Organizer."

Now it is time to explore the elements that goes into making your wedding a celebration of your style and personality. And it all start with you simply deciding and remembering all along the planning what your wedding day is all about - It is about you celebrating your love and the most special day of your life with family and special friends.

So your wedding day should be a reflection of you and the things that are important to you. And your opportunity to host family and friends with elegance and style while letting your personality shine.

Allowing your guest to leave with not only a memorable experience but also feeling that your wedding day was really

"your day"

and happy that you invited them to share it with you

It is you deciding on the elements that are important to you. And once you do then you will be able to remain in control when you invite family and friends to help with your planning.




Deciding When...

One of the first decision that you will have to make is when to have your wedding. And while your decision would likely be based on a date that is significant to you, it will also be important to consider carefully the season as this can make a difference in the cost of your wedding not only to you but to family and friends especially if travel is involved.

When choosing your date you will also have to consider:-

Availability of your selected venue

Travel availability and price

Availability of Wedding Officiant

Time needed to accumulate the money to pay for your wedding
It will also help if your date allows you to have some flexibility and don't be afraid to change the date if you have to. And most of all try to be as considerate as possible of your guest, remember being courteous is a class act.



The season...



The look and feel of your wedding is really determined by the season you decide to get married but having your wedding in the Bahamas allows you to add a romantic touch incorporating the natural beauties of the islands at anytime of the year, but your colour theme may vary.

Spring weddings tend to have colour ranging from bright to subdued shades pink, lilacs and green. While pastels are popular for summer weddings and dark orange, gold and aubergine are beautiful autumn colours. And winter wedding have their rich reds, bright whites and gold.

The season will also determine the options you will have for possible ceremony venues as the weather is different for each. A resort wedding or private residence wedding is always possible but a beach or garden wedding may not be.

While the Bahamas has 315 days of sunshine each year, you need to know that June through November is the Atlantic hurricane season and May through October is usually considered the rainy season.

So you want to plan this carefully and if you decide on an outdoor wedding on the beach or in garden, be sure to have an alternative indoor venue in your back up plans.



Deciding Wedding Style...



Your wedding style will dictate a lot of things including cost.



So do you want a large lavish wedding or is an intimate less formal wedding more your style?





Or do you want to have a traditional, informal, weekday or weekend wedding?



If its traditional which is the most popular of the wedding styles, then you are looking at ceremony followed by a cocktail reception and formal reception with meal and dancing with entertainment by live band or DJ.

If its informal then you have basically the same things as a traditional wedding but less formal. Your wedding ceremony followed by an informal cocktail and reception buffet.

And if it is weekday or weekend which is becoming increasingly popular for destination weddings, your guest will arriving a few days early and the wedding ceremony is followed by not only a cocktail and traditional reception but another breakfast or meal event before leaving.




What type of ceremony will you have, religious and traditional, religious and informal, non religious and traditional, non religious and informal or possibly a casual or civil ceremony is more your style. What ever it is, you get to decide.



Who's invited



There is no question that your guest list will determine a lot about your wedding but mostly your budget. The good thing about destination weddings is that they are usually small and intimate affairs so you should be able to control your guest list very easily.



Be sure that you extend every courtesy to those family members and friends that are special to you.



And depending on your budget, you may want to give your family and friends the opportunity of a lifetime and an all expense paid trip to your dream wedding in the Bahamas.



Keep organize...



This is the purpose of your "Simple Stunning Wedding Organizer" so be sure you get it. It will prove to be an invaluable resource as keeping organized is a lot easier if you have a reliable system.




You can also take advantage of technology by creating a wedding website or using a Facebook page to share your special love story and journey to your wedding day. Tell about how you met and share any pictures of you as well as keep your family and friend updated with your wedding details and plans. You want to include information on:-

travel plans and dates

accommodation information

date and time of wedding and reception

information on Bahamas weather

fun activities in the Bahamas.
Finally, planning your wedding is an ongoing process so don't feel that you are unable to change your mind. Carry your planner with you at all times, so that you can add any ideas you get for creating your dream wedding and celebrating your personality and style.

And most of all have fun, this is your once in a lifetime moment so don't become too overwhelmed or stressed just relax and enjoy it - Remember this day is all about you!

You do not want to miss our next article where we will be sharing more elements for making your wedding a celebration of your style and personality.

And should you have questions about your planning your dream wedding in the Bahamas, just email glenn@bahamas-destination-wedding.com and I will get the answer for you.



Glenn S. Ferguson

is the resident Bahamas Wedding Officiant and Wedding consultant at Bahamas Destination Wedding a company in the Bahamas that provides wedding in the Bahamas services.