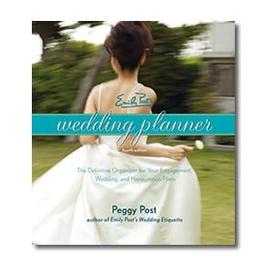 S o you have started planning your dream wedding in the Bahamas, but not sure about what needs to done and when. Do not despair here is a simple checklist inclusive of time lines that you can use to help you plan your dream wedding.

You have started your wedding planning and are beginning to create and prioritized your

"To Do"

list as recommended in

"4 Easy Ways to Start Planning Your Dream Wedding"

but the problem is that with all of the excitement and emotions swirling around, you maybe having difficulties figuring out exactly what you need to do and when.

Well here is a simple checklist that you can use for planning your dream wedding with suggested time line. But bear in mind that the time you actually have to plan your wedding will dictate when things really happens. And that it is not intended to be an exhaustive list but to help guide you along the way as you plan your special day.



And while you will be making a lot of decisions and purchases over the next next few months, one of the most important decision and purchase you can make is to get yourself these two resources:-



Emily Post's Wedding Planner

Simple Stunning Wedding Organizer






As these will provides you with practical advice, charts and worksheets that you can use to help you add that personal touch to every aspect of your wedding while keeping organized and focused at the same time.



But at the least you will need to purchases a 3-ring notebook and a set of tabbed dividers. Which you will organize and label with the important activities and planning worksheets that you will be using including the checklist and other information we will be providing you with.



And be sure to always take it along when you meet with vendors or anyone involved in your wedding.





As Soon As Possible



Book a photo session for engagement announcement in local newspapers

Arrange for both families to meet if they haven't already done so

Thinks about your wedding theme or style

Decide on the size of your wedding

Set your initial wedding budget

Decide on the number of guest and start creating a guest list ( be sure to involve both parents)

Set the wedding day and time

Choose and book your wedding officiant

Choose your wedding party - maid of honor, bridesmaids, best man, groomsmen, ushers etc.

Choose and book your ceremony and reception venue

Interview wedding planner


Interview caterers and arrange for food tasting

Interview florists

Interview and audition musicians, bands, and/or DJs

Interview photographers and/or videographers and review their portfolios
6 - 12 months before the wedding
Select and book your musician and entertainment

Select and book your photographer/ Videographer

Select and book your florist

Select and book the limousine and other wedding day transportation

Shop for and order your wedding dress

Shop for and order/purchase bridal accessories (veil, shoes, jewelry, etc.)

Shop for and order bridesmaids dresses (should include bridesmaids, if possible)

Select caterer and sign contract

Start planning your honeymoon (and be sure to check with your Doctor about any vaccination/medication that may be required for overseas travel).

Finalize your guest list

If you're having an outdoor wedding , reserve rental equipment (such as tents, chairs, etc.)

Meet with wedding cake company and sample wedding cakes

Start looking at wedding invitations

Start thinking about the wording of your wedding invitations

Start planning the rehearsal dinner
3 - 6 months before the wedding
Join one or more bridal registries

Select a wedding cake company and order your wedding cake

Order your wedding invitations

Order stationery and wedding guest favours

Select and book hotel rooms for out-of-town guests

Contact out-of-town guests about the wedding (prior to sending out invitations)

Finalize dinner menu with caterer

Select flower girl's dress and pass details on to the parents

Select and book the rehearsal dinner site

Book a calligrapher (if you're using one)

Start looking at tuxedos or other formal wear

Book the honeymoon

Book your first night hotel room for wedding night

Start thinking about wedding ceremony decorations

Buy bridal lingerie in time for first dress fitting

Arrange for fittings for groom's men, ushers, pageboys etc.

Order rings

Arrange wedding gift list

Book hairdresser/beauty therapist and make-up artist
3 months before the wedding
Meet with wedding officiant to discuss service

Choose hymns, music and reading for the ceremony

Send out invitations

Give the photographer your list of photos you want taken

Buy gifts for maid/matron of honor and bridesmaids

Buy gifts for best man and groomsmen

Buy the groom's gift

Buy the bride's gifts

Finalize tuxedo/formal attire and pass on rental/purchase details to groomsmen

Finalize ring bearer attire and pass details on to the parents

Send engagement announcement in local newspapers

Schedule your dress fittings

Make sure your maid/matron of honor and bridesmaids have purchased their accessories

Book your hair and makeup appointments

Talk to your maid/matron of honor about a bridal shower

Address and send out wedding invitations (invitations should be mailed at 2-month mark)

Purchase your accessories including shoes, cuff links, handkerchiefs, etc.

Start writing wedding vows, especially if writing your own

Decide on any elements or traditions you would like added to your wedding ceremony

Start working on wedding program
2 month before the wedding
Arrange final fitting for wedding dress/ bride maids outfits

Order any beverage not provided by the caterer

Confirm parking at the ceremony and reception locations

Get your marriage license

Finalize wedding vows

Finalize and print wedding program

Choose gifts for your attendants

Check passport and travel documents

Select and finalize your entertainment with musicians

Buy a guest book and pen

Write speeches for rehearsal and wedding dinners

Attend your bridal shower

Sent out thank-you cards for bridal shower gifts
1 month before the wedding
Review seating plans for ceremony and reception as RSVPs come in

Contact any guests who haven't replied to the invitation

Inform venue / caterer of final numbers

Inform stationer of names for place cards and menu details if required

Keep record of gifts that are being received

Check all dress wear and accessories

Make sure that everyone involved in the wedding are aware of what happening and timing for these events

Send rehearsal dinner invitations, if necessary

Do trial-runs of your hair and makeup and book appointment for wedding day

Confirm honeymoon details and reservations

Have your bachelor party

Have your bachelorette party
2 weeks before the wedding
Confirm all arrangement with suppliers and vendors

Make sure all speeches have been prepared

Arrange for travelers cheque and any currency exchange need for your honeymoon

Finalize seating plan and write place cards

Create a seating chart to hang in the reception site

Break in your wedding shoes by wearing them around the house

Pick up your wedding dress

Pick up wedding rings and check that the inscriptions are correct

Purchase a garter

Plan your wedding day itinerary

Plan your receiving line

Leave your honeymoon travel plans and itinerary with a family member

Confirm headcount with caterer, baker and liquor/wine provider

Confirm ceremony details with officiant
1 weeks before the wedding
Pick up Marriage license

Ensure best man has ring and cash for services that need to be paid for on the wedding day

Arrange rehearsal at the ceremony venue

Confirm timing with florist, photographer, transportation etc

Send the photographer a list of any must take shots

Day before the wedding
Get manicure and pedicure

Pick up your tuxedo

Decorate the ceremony and reception locations (if possible)

Arrange for cake to be delivered at the reception venue

Drop off wedding favors, guest book and seating chart at reception site

Rehearse the ceremony with the officiant and wedding party

Give your wedding party their gifts

Enjoy the rehearsal dinner

Pack over night and travel bags

Relax and get a good night's sleep!
Day of the wedding
Take a relaxing bath or shower and enjoy the moment of solitude

Have breakfast; you'll need your energy

Give yourself plenty of time to get ready

Give your partner their wedding gift

Have bouquets and button holes delivered or send someone to collect them

Get dressed

The mother of the bride and bride maids leave first, followed by you and your father (or whoever is giving you away)

Groom and best man arrive at least 15 minutes before the bride

The best man is in charge of ensuring everyone has transportation to the ceremony

Speeches traditionally come after the food and before the coffee, but persons are choosing to do these first

Traditionally the bride and the groom leave the reception before al the other guest

Relax and enjoy the day!
You do not want to miss our next article when we will be sharing on the elements that goes into making your wedding a celebration of your style and personality.



And should you have questions about your planning your dream wedding, just email glenn@bahamas-destination-wedding.com and I will get the answer for you.

Glenn S. Ferguson

is the resident Bahamas Wedding Officiant and Wedding consultant at Bahamas Destination Wedding a company in the Bahamas that provides wedding in the Bahamas services.