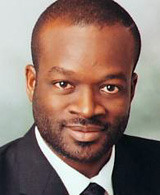 Wow - what a stir the government's 2010- 2011 budget is having. And I am sure by now that you may even have your opinion on it usefulness and ability to spur on economic growth in the midst of the worst financial crisis you and I have ever seen.

And no matter your feelings about it, I feel that there are six very important lessons that you can learn from the government's budget. And here are the first two lessons



The first lesson you can learn is that you need to review your financial position.
And there is really no better time for you to do this than now as we enter the month of June. Believe it or not this means that your year is half over and that you would have earned and probably spent almost half of your income for this year. That is why now would be a good time to sit down and take a look at how you have handle your finances.

This is important as it gives you the opportunity to ask some very important questions and the answers to these questions will allow you to review your efforts and make any needed adjustments.

It also allows you to continue doing what works and to stop doing what is not working. So here are some questions to ask yourself:


What works best about your financial plans right now?

Is there something you know that is definitely NOT working?

What was your most positive result from your efforts?

Are there any new ideas you would like to add to your plan?

Is your plan allowing you to accomplish both your long & short term financial goals?

Have there been any changes in your income or expenses?

Have you been able to reduce your debt since you last reviewed your plan?

Will the money (cash) be there to pay for your summer vacation, buy school clothes and school fees?

Is there any way you can further cut your expenses?

What are the ways that you can increase your income?

It is important that you reflect on your progress to find what is working for you so that you would not waste valuable time on ineffective and useless practices.



Secondly, you can learn that you need a financial plan and that plan needs to be in writing.

There is no question if you are going to achieve your financial goals your plan must be in writing.

Your written financial plan should be designed to cover your current and future needs and should also incorporate ways to reduce your debt. So if you do not have a plan you need to develop one now.

You may feel that you do not need a plan because you do not have enough money. But there are only two ways to solve your money problem. You need to either earn more money or cut your expenses to fit your current income. And the best way to do both is to have a financial plan.

While most people believe that simply having more money would solve their financial problems this is rarely the case. As it is proven that once you do have more money you tend to spend more instead of applying the extra money to fixing any problems you may be having with your finances.

That is why it is so important to have a written financial plan that helps you manage your money.

Remember that "Nobody plans to fail, but they achieve the same result by failing to plan." If you aren't setting specific financial objectives and implementing a workable plan in writing then you are setting yourself up for disappointment.

Do you have a step by step action plan that will lead to your financial success?

Here are nine areas you should consider as you prepare your plan:

Paying yourself first - Apart of all you earn should be yours to keep

A monthly spending plan – Helps you control your expenses

Investments – Helps your money to grow

Home Ownership - You really can't enjoy life without your own home.

Retirement Funding - You need to provide now for when you're older and cannot work

Personal Development -You need to increase your ability to earn money

Protection -You and your family need adequate and appropriate insurance.

Estate Planning (Wills & Trust) -You need to control your labour

Professional Help- getting your plan right may require getting some help
By having a financial plan you will have a tool to help you stay on top of your finances and for measuring your progress to the future you want.

"Poor people stay poor because no matter how much money they earn they spend every penny!"

I invite you to take another step to improving your finance by getting FREE " 7 Simple Steps To Help You Through Your Financial Crisis "

Copyright © 2010 - Glenn S. Ferguson



Glenn Ferguson

is a Speaker, Coach and Syndicated Writer, helping you to painlessly take control of your money to create wealth for you and your family. Email to: glenn@financialcoachingwithglenn.com Web site: www.financialcoachingwithglenn.com