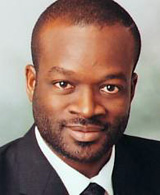 There is a wealth building tool you are probably not paying enough attention to, and while you ignore it, the opportunity to benefit from it is quickly passing away. So today, I want to share with you a secret that you need to focus on if you want to create wealth for you and your family for generations to come. This wealth creation secret is

real estate

.
Perhaps you recall your grandparents saying "now that you have a job it's time to buy land."
Unfortunately, we did not heed their advice and decided to buy cars instead, because it provided instant gratification and recognition from our friends that we craved with our new and seemingly endless pool of money
If I knew then what I know now, I would have invested more heavily in real estate.
The income potential and opportunity to create wealth with real estate is unmatched by any other investment instrument. Despite the noise in the market, real estate is the one vehicle you can use if you want to increase your income, decrease your stress, accumulated felt and retire early.
I recall some time back I was asked to write an article for the initial publication of the "Exuma Guide"- an article that has been featured and quoted numerous real estate magazines, journals and websites.
In the article, I talked about the enormous potential that investing in real estate in Exuma had, a potential that today I am realizing that I grossly underestimated. Not only did I not grasp the enormity of the potential, but I also did not follow my own advice – decision I am now regretting today.

You see, real estate that Sold in Exuma in the past at modest prices is now selling at 150 fold the price, and that is no exaggeration. Think about that for a moment.
What other investment instrument do you know that can provide that kind of return in a 5 to 10 year period?
Real estate is simple. There is really nothing complicated about it: you simply buy, hold and sell, usually with a substantial profit.
I am sure that I have oversimplified the process and must hasten to point out that, like all investment, real estate does have its share of risk. But over the long term, those risk of minimal, especially if your investment is in land.
Unfortunately, young Bahamians are continuing to make the mistake of not recognizing the enormous potential of investing in real estate, as there are a number of ideally position opportunities in New Providence that are slipping through their fingers.
Cable Beach, for example, is generally considered a smart investment with the rise of Baha Mar, and many of the new developments are competitively priced.
It does not necessarily matter what the economy is doing. When you invest in real estate the right way, you set yourself up to make money and grow wealth in both good and bad times.
if you want to start setting yourself up to grow wealth then you want to get my weekly Real Estate Wealth Tip video its FREE. All you have to do is click on this link - Real Estate Wealth Tip Video and enter your information in the form provide and I will get you the information your need to start creating wealth with real estate.
Glenn Ferguson is the Bahamas' #1 Financial and Retirement Coach, and his focus is helping you to painlessly take control of your money so that you can own your pay cheque again to create wealth for you and your family. Email to: glennsferguson@gmail.com Web site: www. financialcoachingwithglenn.com Tel: 242-327-2453 Fax: 242-327-2456