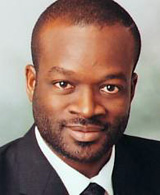 When it comes to your retirement you need to know its dirty little secrets and lies and what to do about them if you are going to have a successful and fulfilling retirement.

So now, let's learn Retirement's Dirty Little Secrets and Lies.. And What You Can Do About Them"

I have a two questions to test your

"Retirement literacy."

Let's see how you do answering them:

What Is Retirement?

What Does It Take To Have A Successful Retirement?
So how did you do? Did you Know the answers? Do you feel good about your answers?

Most of us have never considered the answers to these questions - which means that you are headed toward an eventuality that you don't understand and therefore unable to properly prepare for.



And now, here's an even more important question- Are You Confident That You Will Have A Successful Retirement?



Do you feel confident enough in your knowledge about retirement and how it works - and do you feel confident that you know what to do prepare for retirement that once you get there you will be comfortable and secure... and enjoy the lifestyle you want for the rest of your life?

If you didn't answer "YES!" and you don't feel confident in your knowledge about retirement then what you're going to learn will most likely change your future - in a very important and positive ways.



Let me answering the two questions I asked you earlier...



To have a successful retirement requires you having a comprehensive plan. And this is why you can not afford to leave your planning for retirement until you're retiring!

Because

"satisfaction in retirement is remarkably greater when you can plan for your retirement."



And the longer you have to plan your retirement, the higher will be the satisfaction and happiness of your retirement.

Unfortunately, Many retirees now regret not having planned their retirement better as more and more retirees are becoming dependent on the government, family or charity for support.



Here's The Bottom Line...



Early retirement planning will ensure that you are able to:

Have a purposeful, fulfilling and happy retirement

The ability to live out your life purpose across all seven areas of your life, Physical Health, Family, Financial, Spiritual, Social, Intellectual and Work

Create and align your retirement to your life purpose and to a compelling vision

Replace the five benefits that work provided

Look beyond cultural conditioning and learn a new meaning of success that is more than power, prestige, position, pleasure and property.
Retirement's First Dirty Little Secret is...





"A Successful retirement doesn't just happen without you being prepared and intentional about your planning."



You may well be amongst the first person in your family to experience this new phenomena we call retirement. As you may be the first to have been afforded the opportunity to empower yourself financially to the extent that you can, now consider retirement in the traditional sense of the word.



But really what is retirement?





"Retirement is a time to do what you want to do without the fear of running out of money or health"



Which mean that retirement has nothing to do with your age!

I am sure that you think that you have to be old and wrinkled before you can retire. But retirement has nothing to with age.



Which is why so many persons are shocked when their employer offer them the opportunity to retire
.

Well that is a subject for another one of my special report. For now let look at retirement in the traditional sense and even this is changing because ...



Retirement's Second Dirty Little Secret is...

"Retirement Ain't What It Used To Be!

"



Old Retirement Model...



Here is what retirement used to look like - The Old Retirement Model:

Brief period, generally of ill health

Too old to work & too young to die

A few years (5-10) at most

Generally with extended family

Limited financial resources needed
New Retirement Model...
But today here is what retirement has become- New retirement model:

Lasting 20-30 years, with the average time spent in retirement being 18 years.

Much of it in good health

Starting earlier and living longer

On You Own- lots of independent living

Lots of financial resources needed

Goal - 100% of pre-retirement income (at least in first years of retirement)
Another very startling point about the new retirement is that there are some six lies that relate to the old retirement model that you had better not believe.

In our next article I will share these with you along with the other dirty little secret about retirement and what to do about them.

But you can get them now in a special retirement training video -

"Retirement's Dirty Little Secrets & Lies... And What to Do About Them."

It free so go head and get your copy.
Copyright © 2011 - Glenn S. Ferguson
Glenn Ferguso

n is a Speaker, Coach and Syndicated Writer, helping you to painlessly take control of your money so that you can own your pay cheque again to create wealth for you and your family. Email to: glenn@financialcoachingwithglenn.com Web site: www.financialcoachingwithglenn.com Tel: 242-327-2453 Fax: 242-327-2456