Last Updated:

Feb 6, 2017 - 2:32:04 PM
---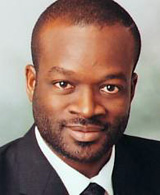 When it come to retirement you may not realize it but there are only two outcomes - you either die before you retire or you die after you retire.

And while you are racing toward the inevitable and not thinking about retirement planning here is a little secret about retirement that no one is telling you about.

No, they do not mean to keep it a secret the fact is most persons do not really know.

So here is what you should know about retirement that no one is telling- Retirement Ain't What it Used To Be!

Historically, retirement planning was based on a three-legged stool model approach.

So our parents had the expectation and could comfortably retire with a company pension, Social Security benefits and their individual investments.

But that retirement model has changed and you can no longer rely on a company pension. As more and more companies are shifting the retirement responsibility to the employee. And unfortunately, you are not noticing this shift because do not realize that the retirement model has changed - Retirement ain't what it used too be.

This means that you have to take responsibility for your own retirement and you must move quickly because time is running out - So you have got to start planning your retirement now!

While money is not the only consideration, the sooner you begin regular contributions to your retirement plan, the more manageable it will be to fund it with a portion of your income.

Consider the following age guidelines and contribution rates:

Starting at age 25— invest 10-15% of your income until retirement.

Starting at age 35— the contribution rate needs to be 15-20% of income until retirement.

Starting at age 50— requires approximately 50% of income contributed to an investment plan in order to maintain a desirable standard of living.
So what should you do?

J

oin Your Company's Pension Plan

. If there is a plan at work join it as soon as possible. Your savings dollars should first go to your company's pension plan up to the company match, if there is one. Most employers provide some level of match, based on the employee's contribution amount.

Get an Individual Retirement Account (IRA)

. After funding your company plan up to the company matching contribution, then consider adding addition voluntary contribution to the plan based on your age or start an IRA. Your decision will be based on which plan is providing the better rate of returns.

Start Investing

. Get information on investments and invest. You may want to consider government treasury bills, mutual funds or certificates of deposit.

Get help

. Just as you would not leave your health to chance you should not leave your retirement to chance either. "Strategies for Achieving a Comfortable Retirement- Yours" is a useful resource to get you started.
Here are a few more secrets that they are not telling you – if Bahamian continue to plan for retirement at their current rate:

95% of Bahamians will retire not being able to afford their retirement after working for at least 40 years.

67% will have to continue working

An increasing numbers of retirees are now dependent on their families, government or charity for support.
Now that you know the secrets, use them in your retirement planning to your advantage and you are assured that you would have a comfortable retirement!

Got a question about retirement issues you're facing - any question at all. Just Ask Glenn!


Copyright © 2010 - Glenn S. Ferguson



Glenn Ferguso

n is a Speaker, Coach and Syndicated Writer, helping you to painlessly take control of your money so that you can own your pay cheque again to create wealth for you and your family. Email to: glenn@financialcoachingwithglenn.com Web site: www.financialcoachingwithglenn.com Tel: 242-327-2453 Fax: 242-327-2456






© Copyright 2010 by thebahamasweekly.com

Top of Page