Last Updated:

Feb 6, 2017 - 2:32:04 PM
---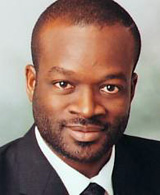 As I prepare to write these articles each week, I realize more and more that of all the coaching and seminars I conduct, the ones on "Retirement Planning" have the potential to touch and transform more lives than all the others combined. Because in one way or the other you are touched by retirement.

Either you are giving care and support to someone who is in retirement, or know of others that are doing so. And eventually, you will be in retirement.

This is why I feel Retirement planning is so important, as it will help you to get a handle on all of the issues that affect your life now and into the future. You see, it is the little things that you do or do not do that will have the greatest impact on you tomorrow.

And retirement planning allows you to understand the impact of these choices or non choices.

But getting started seems to be the most difficult challenge for most persons. You want the changes but because you have become so comfortable in your current state you usually lack the will to take action.

So you procrastinate and plan to do it tomorrow because of the unpleasantness of the work that may be involved, but once you decide to take action and begin to act you will realize that it is easier than you think.

Yes, it does take some work, but think of the rewards - A stress-free retirement!

Not retirement in the traditional sense -

where you work for forty years,

get old and feeble and

sit around the house hardly able to enjoy your labour.
But a retirement based upon a sound retirement planning that puts you in control of your life now. No matter where you are in life, if you would start now to better manage your time and money you would be surprised at what you can achieve in a reasonably short period of time.

Nothing is easy, but neither is anything accomplished unless you make up your mind to get started and begin taking action. So start by getting mentally prepared because changing those habits that you have developed over the years will not be easy, but remember the options-

a secure future or

a future of lack.
Which would you rather have?

To reinforce the point, let me share with you a story that I have made a part of my retirement presentations. It is about an elderly carpenter who was ready to retire.

"He told his employer of his plans to leave the construction field and live a leisurely life with his wife enjoying his children and grandchildren. He would miss the pay cheque, but was tired working and needed to retire. He felt they could get by.

The contractor was sorry to see his good worker go and asked if he could build just one more house as a personal favour.

The carpenter said "yes", but in time, it was easy to see that his heart was not in his work. He resorted to shoddy workmanship and using inferior materials.
It was an unfortunate way to end a dedicated career.

When the carpenter had finished his work the employer came to inspect the house. And when he was done inspecting, he handed the front door key to the carpenter. "This is your house," he said, "my retirement gift to you." The carpenter was shocked!"

Don't you think that if he had only known he was building his own house, he would have done it all so differently.

So it is with you. You build your life - a day at a time, often putting less than your best into the building. Then with shock you realize you have to live in the house you have built. If you could do it over, I am sure that there are things you would do much differently. But you cannot go back and change things once it's completed. As you would have already given up your most important resource - Time.

This is why it is so important for you to realize that your retirement is your responsibility. You are the carpenter. And each day you hammer a nail, place a block, or erect a wall. Building the retirement house that you will live in tomorrow with the life choices you are making today.

When its comes to retirement - its yours retirement so build wisely!

And the upcoming "Strategies For Achieving A Comfortable Retirement - Yours" Rescue Your Retirement.

on May 20, 2010 at Superclubs Breezes Resort on Cable Beach may be just the help you need to get your retirement planning started. I also recommend you can use this Free Report at financial coaching with Glenn to

Got a question about your financial or retirement planning any question at all go ahead and just ASK GLENN
Copyright © 2009 - 2010 - Glenn S. Ferguson


Glenn Ferguson is a financial & retirement Speaker, Coach and Syndicated Writer, helping you to painlessly take control of your money so that you can own your pay cheque again to create wealth for you and your family. Email to: glenn@ financialcoachingwithglenn.com Website: www. financialcoachingwithglenn.com





© Copyright 2010 by thebahamasweekly.com

Top of Page