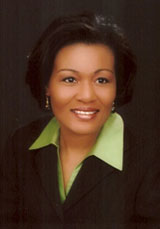 Statistics show that within the workplace a team leader or executive works an average of forty-five (45) plus hours per week. Team leaders and executives have said that their most productive times occur either before the daily operation has begun, after the daily operation has ended or when there are no or minimal interruptions.

Without warning the eight (8) hours scheduled for performing primary job tasks can be spent attending to derailing, important tasks such as:

unpredictable work flows

accepting important telephone calls

responding to urgent E-Mails

attending unscheduled meetings

sitting through an extended meeting

resolving human resource issues

listening to customer and other third party concerns
In her book, The Seven Minute Difference; Small Steps to Big Changes Allyson Lewis suggest the practice of micro actions; a useful and basic tool comprised of small acts of attention to detail that make a fundamental difference within the workplace and in ones performance. The three equipping steps of this tool are:

identify those priority and immediate micro actions

arrange the sequence of those micro actions

determine the best, uninterrupted and convenient time
The purpose of the "micro action time" is to focus, review, plan and strategize what needs to be completed, started, canceled, delegated and followed up on. Imagine …

15 minutes to speak with your team and conduct walkabouts

15 minutes to plan and prepare notes, tasks, instructions for delegation

4 minutes to think, jot down ideas and actionable items
Dialogue during a recent coaching presentation with bank managers led to the identification of a senior bank executive who is mastering the practice of micro actions. He has made the personal choice and sacrifice to arrive at work much earlier than his scheduled start time. With humility in that moment amongst his peers he became the model for this tools success; jokingly they shared the benefit of him being able to regularly leave work on time or shortly thereafter. What an inspiring moment to realize the power of reserving 45 minutes for micro actions to maximize 45 hours of productivity.


Increased productivity and significant performance;
What would it be like if forty-five minutes enabled those experiences?


Recommended readings:
The Seven Minute Difference, Small Steps to Big Changes; Allyson Lewis

Copyright @ 2010 Kaylus Horton

If you or your workplace would benefit from coaching or workshop facilitation in relation to this article or otherwise, please contact me, Kaylus at coaching@renaissancebahamas. com or call me at + 242 376 7215 and let us dialog about how best to serve your agenda. Specialties for the Workplace include, mission and vision statement composition, priorities and values, strategic planning and goal setting, job task alignment with associate personalities and competencies, increased excitement and productivity, improved balance and support.

Kaylus Horton is a Path™ Coach, who facilitates learning and discovery for focus, balance and movement. For more information about Kaylus and her coaching services visit
www.renaissancebahamas.com