Last Updated:

Feb 6, 2017 - 2:32:04 PM
---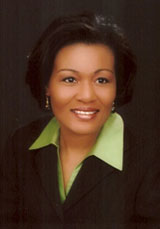 On more than one occasion I recall turning on an electrical appliance only to realize that there was little to no power emanating. This non activity introduces a checklist to identify the reason for no power: Is the electricity is on? Check! Is the plug inserted into the outlet? Check! Is the electrical outlet live? Check! Is the plug fully inserted into the electrical outlet? No!

Has this ever happened with you?

Let's explore this illustration further shall we? The plug appeared to be plugged in and properly plugged in with both prongs fitting into their corresponding slots, however, the plug was not fully PLUGGED IN. It may seem like a matter of semantics, doesn't it. Note! It was only after the plug was completely PLUGGED IN did the appliance receive its' full power to operate at its' best.

On a regular basis through facilitating coaching sessions I am privileged to observe many clients' experience emotional changes and attitudinal shifts, but one session in particular really stands out with me. It occurred when I observed how within 60 minutes, the clients energy shifted from plugged in to being PLUGGED IN. At the beginning of the session the client actively participated at approximately 75% of their energy level, when suddenly at the 45 minute mark, something learnt or discovered caused their mind, heart and body to become fully alive, connected and PLUGGED IN.

Their persona exuded power, excitement, energy, motion and vibrancy. As my friend, Executive Coach Yvette Bethel often says;"their lights were turned on." The client beamed and radiated optimism in the possibility of what they envision for their life and as their livelihood, the strategic plan that would help them navigate from where they are now to where they saw themselves in 10 years.

This client had big smiles, actually they were grins, they began to do a happy dance, they hi-5 me at least three times, they nodded their head while smiling at what they had envisioned and documented on paper as their vision: the ideal, the future landscape of their life. They tapped the pen on the table and repeatedly said "this is it!" They could not contain their excitement. They were PLUGGED IN. The power of who they are, where they were going and how they were going to get there was realized and embraced. It was an electrifying moment.

Many people are plugged in through expressions of love, acts of kindness, relationships and even participating in extracurricular activities, sports and other similar events. The PLUGGED IN noted here was enabled by the exploration of what makes a person excited, energized and come alive through imagining and planning for the possibilities, and believing in its' potential to one day be their reality.

Where are you PLUGGED IN?

Coaching You Forward,
Kaylus Horton-Adams

Do you need a speaker for your upcoming team meeting in the workplace or civic or specialty group gathering?

Perhaps you may be in need of a facilitator for a strategic coaching workshop for focus, direction, balance and productivity in the workplace and fulfillment within the associates.

Or you may benefit from being coached one-on-one for clarity, meaning and plan for the way forward.

Do you want to make your next facilitated event memorable, inspiring and valuable to you and your fellow associates and specialty group members?


Contact Dialogue s for details on how you can have Kaylus make your next event one to talk about for its' results .





© Copyright 2012 by thebahamasweekly.com

Top of Page