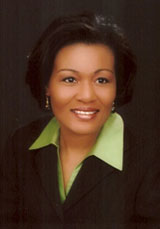 You are wonderfully made, formed and fashioned to accomplish something that only you were created to do. You are empowered with the skills to match your job description. In you are characteristics and traits that equip you to be the best associate and add the greatest measure of efficiency and value to the workplace performance.

Your employment at your workplace is meant to be blessing to your team, customers and its surrounding community. Being the best you allows you to give your very best and affect change within and around others.

No worries if you're not at your best each and every day, just as dark clouds periodically cover the skies, it never last for long as the sun always shines forth. Our souls, minds and hearts are ever redefining "what is".

Here are 15 simple highly adaptable simple coaching tips that can help you transform yourselves into a well balanced, model associate.

LOVE yourself and your life, and appreciate the work that you do

DISTINGUISH "what you do" from "who you are"

VALUES establish what they are, those things that your life, character
and habits teach and demonstrate to others

SHINE by serving your gifts, talents and skills to those who would benefit from you

BALANCE work and play times

REDUCE toxic people, places and situations from your life

EXPRESS yourself honestly, say yes and no appropriately. Strive to under promise and over deliver

FORGIVE those who trespass against you; seek to reduce or release anger

HEALTHY living, exercise regularly and eat healthy

CELEBRATE holidays, birthdays, special events and accomplishments.

INVEST in your mind, body and your finances. Seek to protect all investments from corrosion, theft and depreciation

APPRECIATE the world's diversity, notice a merging of cultures so to speak, appreciate the differences of other, you may be surprised to learn and discover that you and them may be more alike than different

HYDRATE comfort and soothe yourself, your soul, your mind with those elements and activities that replenish, renew, revive and recharge you

LEGACY intentionally create a positive legacy by doing significant things and making contributions that will add value to people, systems and processes. It will be the memory that the world will note and remember you for

TEACH others what you know. Share your wisdom, personal truths and definitions. You have the content, be mindful that there is learning in everything

Recommended reading: A Significant Life, Jim Graf
f

Copyright @ 2010 Kaylus Horton

If your workplace would benefit from a coaching workshop or retreat in relation to this article or otherwise, please contact me, Kaylus at coaching@renaissancebahamas. com or call me at + 242 376 7215 and let us dialog about how best to serve your agenda. Specialties for the Workplace include, mission and vision statement composition, priorities and values, strategic planning and goal setting, job task alignment with associate personalities and competencies, increased excitement and productivity, improved balance and support.

Kaylus Horton is a Path™ Coach, who facilitates dialogues for learning, discovery, focus and direction. For more information about Kaylus and her coaching services visit www.renaissancebahamas.com