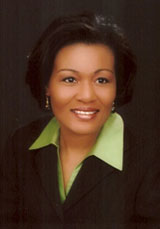 At times an associate's physical existence in and an emotion connection to the workplace, their job description, functional job assignment and job tasks can become challenging and uninspiring. So difficult that an associate may become disconnected, discouraged, disgruntle, angry or despondent. Of course such depleting emotions can cause or tempt an associate to give up on the organizational goals, strategic plan, mission and vision, or their long term employment.

As like any sort of disconnect in any size or type of organization, such a state is usually followed by one or a combination of but not limited to the following: decreased profits, low associate morale, lack of productivity, inefficient customer service, loss of team spirit and cooperation, inequality of products or a less than approving reputation.

I share with you, Code of Persistence an exert from How to Turn Failure into Success by Harold Sherman, re-published in The Winning Attitude by John C. Maxwell where Messrs Maxwell and Sherman encourage those who are may be prone or tempted to give up:

Encourage yourselves and your colleagues to move forward like a raging fire, be flexible to change directions like the wind, flow slowly and ever so gently like water in a stream and stand still and firm like the roots of an oak tree.

Recommended reading: The Winning Attitude, John C. Maxwell

Copyright @ 2010 Kaylus Horton

If your workplace would benefit from a coaching workshop or retreat in relation to this article or otherwise, please contact me, Kaylus at coaching@renaissancebahamas. com or call me at + 242 376 7215 and let us dialog about how best to serve your agenda. Specialties for the Workplace include, mission and vision statement composition, priorities and values, strategic planning and goal setting, job task alignment with associate personalities and competencies, increased excitement and productivity, improved balance and support.

Kaylus Horton is a Path™ Coach, who facilitates learning and discovery for focus and direction. For more information about Kaylus and her coaching services visit

www.renaissancebahamas.com