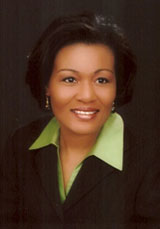 Evaluations! Who can boast that they are really comfortable with them? For many of us being evaluated began in grade school, where we were evaluated, tested on the knowledge of various subject matters. Evaluations are everywhere. Do we recognize our visit to our general physicians for an annual "check up" as an evaluation? Indeed such an experience is includes an evaluation of the current and change in our weight, height and vital signs. As defined by www.dictionary.com , the word "evaluate" means to examine and judge carefully; appraise.

In the workplace evaluations are accomplished through the use of job appraisals. For many this is an annual act, conducted by the team leader or manager with and in very rare occasions without the Associates input. The evaluated criteria vary depending on the nature of the workplace, its' products and services, for instance in the healthcare industry the demonstrated level of patient care may be evaluated. In a fast food industry, speed and efficient may be evaluated. In banking perhaps the number of client referrals is counted, and in the hospitality and tourism industries attention to detail may be evaluated. Associate reactions to and their perceptions of being evaluated can manifest in feelings of dread, apprehension, expectancy or thrill. Most times the sought after benefit tends to shape the Associates approach to and the process of being evaluated on their job performance. Typical benefits of "good" evaluations may be one or a combination of the following:
Salary increase

Bonus

New opportunities to display skills and talents

Promotion

Transfers

Career advancement

Cross training

Recognition

More range and diversity of job tasks
Though all of the above are important to the average Associate, the least popular benefit with the greatest transformative power is the "last page" of the appraisals. Most last pages or final paragraphs seek to identify the Associates strengths and challenges, personal and professional short and long term goals, and to identify areas for personal and professional enhancement and development. This personal and professional growth and development plan exists as apart of the appraisal to inspire and challenge the Associate to seek to learn, grow, enhance, develop and expand their knowledge, skills and character to be better and to do better.
What an enlightening, nurturing and supporting opportunity for a manager or team leader to mentor, coach and advise an Associate!

Experience and informal surveys revealed that the "growth and development plan" of the employee appraisal is seldom completed or if it is completed it is not after much thought or counselor and with adequate time with privacy. Added some team leaders and associates have also admitted that the appraisals is seldom follow up with, goals are not held accountable, and often times, what was written was an act to conclude the process minus the real intent to embraced it as an actionable item with definite steps for pursuit.

What would it be like if appraisals are periodically revisited, compared and measured for achievement?

What would it be like if the workplace used this measuring tool to show greater support for and interest in an Associates personal and professional development equal to or greater than job performance?
"People don't know that you care until you show how much you care"
John C. Maxwell


Copyright @ 2010 Kaylus Horton

If you are an Associate who would gain from coaching or; if your Workplace would benefit from executive coaching in relation to this article or otherwise, please contact me, Kaylus at coaching@renaissancebahamas. com and let us dialog about how best to serve your agenda. Specialties for the Workplace include, mission and vision statement composition, priorities and values, strategic planning, alignment and productivity coaching.

Kaylus Horton is a Path™ Coach, who facilitates learning and discovery for focus, meaning and direction. For more information about Kaylus and her coaching services visit www.renaissanebahamas.com or give her a call at + 242 376 7215