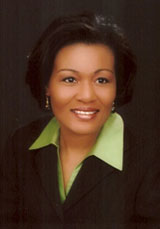 In the Workplace the word incentives is synonymous with the words: rewards, awards, prizes, bonuses and tokens all of which are popular amongst Associates for their monetary and tangible value. Dear Reader, what was it like for you to receive from an incentive or similar as mentioned above for work well done?

In the Workplace, the purpose of an incentive is to inspire the Associates to pursue, achieve and surpass specific goals and standards. Incentives are instrumental in fostering teamwork, igniting productivity and ensuring efficiency. Realizing that the common phrases "What's in it for me" and "Show me the money" are no strangers to Associate's before embarking on a functional assignment or accepting a team task, the Workplace strategically tags on the criteria for the incentive to the announcement of any task or goal to ignite the Associate's determination and perseverance to the embrace and attain the objective.

Absent from achieving goals and standards, there is no doubt that Associates feel nurtured and supported when their performance is positively recognized in any manner aforementioned. Special mention of those intangible incentives as there is just something really inspiring when a Team Leader says to an Associate; "you did well!", "your efforts really contributed to our success", "we are happy that you are apart of our team" and "we value your talents and skills".

Questions for the Workplace:
What is the culture toward incentives?

What are the current incentive programs?
Recommendation; a dining experience or highlights on television and in print media are in-expensive starters.

Questions for the Workplace Leaders:
What is your attitude toward extending verbal or/and intangible incentives to your Associates?

How alert are you to recognize and acknowledge your Teams or an Associates' above and beyond performance?
Recommendation; a letter of commendation and recognition during a team meeting are great starters for Team Leaders.

Questions for the Associate:
Do you offer verbal and tangible incentives to your Leader and fellow Associates?

Do you offer verbal and tangible incentives to yourselves for jobs well done?
Recommendation; giving birthday cards and demonstrating exceptional teamwork are notable starters.
"The joy is in creating not maintaining"
Vince Lombardi, NFL Hall of Fame Coach
Copyright @ 2010 Kaylus Horton

If you are an Associate who would gain from coaching or; if your Workplace would benefit from consultation or executive coaching in relation to this article or otherwise, please contact me at coaching@renaissancebahamas. com and let us dialog about how best to serve your agenda. Specialties for the Workplace and Associates include, mission and vision statement composition, priorities and values, strategic planning, workforce re-alignment, career and productivity coaching.

Kaylus Horton is a Path™ Coach who facilitates learning and discovery for focus, balance and movement. For more information about Kaylus and her coaching services visit www.renaissanebahamas.com