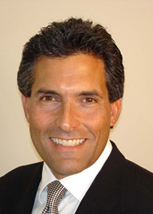 It's almost Christmas Eve and this is my last Let's Talk Real Estate column for 2009. This year has flown by and I can hardly believe that 2010 is only 7 days away. I appreciate all the feedback I have received from the articles I write each week and I hope in some small way I have helped you with my real estate advice this year. I wish all my readers a very Merry Christmas and a Happy, Healthy Prosperous New Year. In the New Year we all will make New Year's Resolutions, some of which we keep and others which we won't. The top New Years Resolutions every year include: Spend More Time with Family & Friends , Exercise More, Tame the Bulge , Quit Smoking , Enjoy Life More , Quit Drinking , Get Out of Debt , Learn Something New , Help Others , Get Organized , AND BUY OR SELL REAL ESTATE TO CHANGE YOUR LIVING CONDITIONS.
As 2010 is just around the corner and if one of your New Year's resolutions includes selling your home to change your living conditions you probably want to know "How can I get potential buyers to notice my home next year with many similar homes on the market and the current Grand Bahama Real Estate market conditions. That is of course a very good question for 2010.

There are many factors to be aware of when you sell your home particularly with market conditions changing. You must decide on a price, which involves an analysis of properties that have recently sold and homes that are currently on the market. It is useful to get an objective opinion of value from your realtor. Do not list your property at an unrealistic price based on what you want or you think it's worth. Your opinion and wishful thinking is not what the real market value is in our market. I think you will all agree many homes are over priced in Freeport and properties just sit on the market for years.

Placing your property on the market at the right price is perhaps the single most important requirement for making your home stand out among local listings next year. Potential buyers will ask the price of your home first and then decide whether it measures up to their requirements. Homes that are priced competitively appeal to qualified buyers and draw a larger response from ads and word of mouth. Avoid overpricing your property! A fair list price will encourage offers that are closer to the asking price, and can even initiate a bidding war if buyers feel the price is right! An attractive listing price will keep your home fresh on the market and safeguard against "seller's stagnation".

Once you establish the right price you have to prepare your home before you list it. Get your home into prime showing condition by investing in fresh paint and yard work. If you decide to repaint the interior, choose a neutral palette that will provide a generic background against which homebuyers can visualize their own furniture. Remove all clutter, excess furniture, dust and grime. Repair or replace whatever makes the home look shabby—cracked windows or walkways, sagging porch steps, chipped plaster, missing roof shingles or drawer pulls. Refinish your deck if the wood looks worn or faded. Ask for staging advice from your real estate agent. What most home shoppers want to see are well-groomed landscaping and an immaculate, clutter-free interior. These simple and relatively inexpensive improvements will go a long way in a potential buyer's eyes.
Homes that are energy-efficient also have a market advantage – they promise attractive savings on monthly utility costs
Next year please be willing to discuss any and all offers with your agent, and be as flexible as possible relative to the terms of the sale. To all the Let's Talk Real Estate readers I wish you a Merry Christmas and a Happy New Year where all your real estate dreams become a reality. Until next year.
Contact James at Coldwell Banker - James Sarles Realty james@sarlesrealty.com