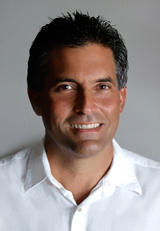 As 2013 winds down (with only 34 days till 2014, believe it or not!), I am pleased to report that there appears to be some real estate activity in Grand Bahama.
Many may think I am an eternal optimist but the fact is that there are single family homes, canal property, condos, commercial buildings, and duplexes selling. The market is not dead as many people want to believe. In spite of Freeport's unique problems, the trend is in the right direction again as we are seeing offers accepted on homes and actual closings taking place.
The world economy is recovering and our neighbors in the US have already experienced this rebound, so its no surprise that things will get better. My personal opinion is that we have hit bottom and the market is rebounding. I did not say that that property values are going up. I said that the there is real estate activity which is a great sign of recovery.
The majority of real estate deals we are seeing are from motivated sellers who want or must sell, and savvy buyers are realizing that this is the time to buy. So IF you want to sell, you have to be realistic and sell at current market value. This current market value is not what you think the property is worth, but rather what a buyer will pay for the property. If you are selling you have to price against all the other competitive property—not what you paid for the property, not what you want, not want your cousin thinks it's worth, not what your neighbors are selling for, and not what is costs to rebuild. If you really want to sell, price it well and you can sell even in our difficult market. If you don't want to sell at current low market value then take it off the market.
We have had a few years of very little real estate activity but we are receiving inquiries on our web site from buyers. Our sales agents are showing property and buyers are making offers again. It is by no means a robust real estate market, but there are positive signs that we are on the road to recovery. It is still a buyers market and there are not that many real deals around, so if you are a seller or a buyer and you are involved in a deal and getting ready to close the transaction, remember what the Baseball Great Yogi Berra said "It ain't over till its over." He wasn't talking about the real estate closing table but he could have been. The closing table is the ideal place to sign papers, trade keys, and drink a toast to the new homeowners. Sometimes that setting is filled with tension and pressure as each side tries to work out important details of the transaction at the last minute. How can you help make your closing a relaxed and happy one? First, try to get the details worked out ahead of time with your realtor.
There may be a few unresolved issues, such as repairs that were not completed, a disappearing dining room chandelier or an occupancy agreement. The atmosphere doesn't need to become adversarial, and a minor upset should not threaten the inspection. If you anticipate a problem no matter how minor it may seem you should be able to communicate the situation to your realtor in advance, so that it can be handled before it goes to settlement.
Some buyers and sellers arrive to the closing feeling terrific about the transactions- they like each other, they like their new home, their realtor, and even the lender. Others feel stressed out and concerned. Whether you are the buyer or the seller, you will play an important part in determining which of these scenarios characterizes your settlement.
The professionals who are involved in real estate transactions work hard to make things go as smoothly as possible, but quality of the transaction often depends not so much on what happens, but how you react to what happens.
If you communicate confidence in the professionals who are helping you, the atmosphere will remain positive even if there are complications.
Real estate transactions are inherently complex. One of a Realtor's most important responsibilities is to complete the sale even if there are obstacles to overcome.
Both buyers and sellers should be aware of the deadlines in their purchase agreement. Remember that closing dates are not set in stone. Lenders appraisers, attorneys, and anyone else who is involved in the transactions can cause a delay in the closing. If you keep this in mind while you are making your arrangements you can minimize the possible cost and inconveniences due to a delay.
As the closing approaches a good realtor will stay on top of the situation and keep in touch with everyone involved in the transaction to prevent any unnecessary delays. If there are any problems speak to your realtor and let them try to work out the problems before they turn into deal breakers because no matter how close a deal may be "It ain't over till … "
Until next week...


Contact the author, James Sarles at Coldwell Banker - James Sarles Realty james@sarlesrealty.com