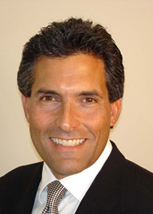 Can you believe that it is already October 8th which means that Christmas is only 11 weeks away. Boy does time fly when you are watching bad news on TV! What a roller coaster ride we have had this year with the world economic meltdown which lead to the global recession, tourist numbers way down in the Bahamas, Royal Oasis still closed, Xanadu Closed, a 3 year legal battle over the Grand Bahama Port Authority ownership still dragging on, huge unemployment in the US and on Grand Bahama, big multi-million dollar Bahama projects like Ginn stalled, the local real estate market historically slow and depressed and the list goes on.

If you are pessimist and think the glass is half empty you probably think that everything will continue to get worse and you probably think that there is no real estate market in the Bahamas and especially in Grand Bahama. If you keep watching the gloom and doom on TV this makes you feel even lower as the world powers are flexing their muscles and threatening nuclear buildup and there does not seem to be any good news anywhere. I agree these are very challenging times and it is easy to think that things will not get better. But have heart and faith because this is just a down cycle and according the experts the recession is technically over and the real estate market which has been very sick world wide is returning to health.
There is certainly plenty of bad news out there and it's worldwide but bad news sells newspapers and keeps the talking heads on news shows in business. Good News is boring television. Usually the bleak economic picture is reserved for Freeport, but it seems that every corner of the globe has had its own financial problems. The good news is that last year at this time the predictions were that we were facing another Great Depression but we all survived. From a historical perspective the Stock Market drops were not as bad at Black Monday 1987 or The Great Depression and the stock market is strong again with the Dow Jones hovering in the 9,700 area which has allowed people to recover some of the great losses experienced last year. Unfortunately, there is still some uncertainty and fear in the market as these recession/recovery cycles do take their time and people are worried about their jobs, their retirement accounts, their investments and their future.

So what does all this bad news with a hint of good news around the corner mean to our Freeport Housing Market. Well for one if you own a home it is still a great investment and you should be comfortable knowing that historically even with the ups and downs in the economy Real Estate has always proven to be the BEST investment you can make. If you are trying to sell your home today you must be realistic with the pricing as the world housing market is off up to 13 – 20%. If you must sell in this market as many of you must do for many different reasons, then you have to be prepared to accept less for your house then you might have received a year ago as it is clearly a buyer's market and buyers want great deals. If you are not willing to reduce your prices then you should take your home off the market so you don't waste everyone's time and end up disappointed.

As far as prices are concerned there is no doubt that the value of your home has decreased about 15% and the number of transactions in our market is down so there are lots of houses on the market. Having said this, the good news is that even if you reduce your prices you are still making good money because the value of your property has increased over the last few years and some of you have had the benefit of appreciation over the last 10 - 15 years. If you are trading up or down the prices of the new property you want to buy has decreased so you are still ahead of the game as it will cost you less to purchase the new property.

So believe it or not this could be the right time for you to buy or sell or buy and sell. In November West Jet will begin direct service from Toronto twice a week and we will also have direct flights from the Big Apple (New York City), Atlanta, Charlotte, Ft. Lauderdale, Miami and West Palm. These direct flights will generate renewed interest in our market which will help the economy and more specuifically the real estate market.

So if you are a buyer get away from the bad news on the TV. Stay Positive and keep looking for that great real estate deal because this is the time to make your move as sellers are very willing to negotiate. If you are a seller then adjust your price, make a deal, sell your house and move on with your life.
Contact James at

Coldwell Banker - James Sarles Realty

james@sarlesrealty.com