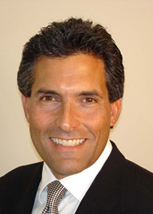 As we all know the world economy has slowed down many aspects of our local economy and home sales is one of those things that has really slowed down. There are some positive signs that things will improve but it is still a matter of Consumer Confidence and this will take a while to get back on track.


So like many people you might want to sell your home
but you want to sell for the right price and the market is not exactly where you want it to be right now.
If you want to sell there are a few buyers out there who are looking to get great deals on property. If you want to invest in yourself you should consider improving your own home and raise your property value and wait for the market to improve.
While improving one's lifestyle is a fundamental reason for a home renovation, homeowners should
be aware that with proper research, planning and thoughtfulness, home improvements can ultimately raise the value of a property investment. So you can kill 2 birds with one stone. Improve Lifestyle and Raise Property Value.
Here are a few things homeowners should consider before renovations begin:.
Think Long-Term: It is a fact that money spent to upgrade a kitchen produces the highest return on investment . Renovating bathrooms and adding additional rooms such as a spare bedroom or study also traditionally score well. Homeowners should c onsult with a local real estate sales associate to determine if their plans will positively influence the resale value. A sales associate may be able to offer suggestions on renovations that will provide a significant return on investment. We have an interesting site on our web site called HomeTracker on www.coldwellbanker.com that you should check out. This feature allows users to determine how home renovations will impact the value of the home.
Healthy Balance: While homeowners should consider a home's future value when making renovations, changes that enhance their lifestyle should also come into play. More size, better layout and updated looks can help a family find more pride in their home and increase the home's overall value. Life-altering milestones – like having children, having extended family move in and work-at-home-jobs – provide good cause to renovate.
Seek Out Referrals: Once committed to the process, hiring the right home improvement contractor is critical. A great way to choose a contractor is to contact salespeople at stores where contractors buy their supplies, such as lumberyards, window stores, cabinet shops and hardware stores. It is also a good idea to speak with friends, family and neighbors that have been through the process before, as well as check the Web sites of local community associations.
Obtain Multiple Bids: Always get at least three estimates on a project. Contractors can bid on the same project using different prices and timeframes. Check that all the bids are based on the same scope and quality of work, which is the only way to do a fair and effective comparison.
Interview the Contractors: It is important for the homeowner to talk about a contractor's style and process. A strong rapport and close communication with the contractor will increase the likelihood of the project going smoothly. If, for example, the homeowner will want to know every detail during the project, they probably will not be content with a contractor that provides little information during the interview. It is also important to verify that the contractor has a license and insurance certificate.
Follow up on References: Be sure to check the contractor's credentials. Ask how many similar jobs the contractor has completed, how much experience they have, whether they guarantee their work and who will be in charge of the project. Reputable contractors typically supply names and phone numbers of recent references. It is worth calling a minimum of three people to verify the contractor's credentials. There are several good questions to ask: Did the reference pay a fair price, was the work done properly and would the reference hire the contractor again? Did the contractor show up every day and finish the project when expected?
Hope you find theses tips helpful. We have a lot of skilled contractors that do great work so if you want to improve your lifestyle and raise the value of your home begin thinking about renovations today !

Contact James at Coldwell Banker - James Sarles Realty james@sarlesrealty.com