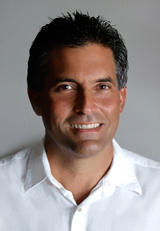 According to Tuesday's Freeport News, Prime Minister of the Commonwealth of The Bahamas Perry Christie announced that in a matter of weeks construction work will begin to convert the Reef Village Inn into Memories Grand Bahama Beach and Casino Resort, a five star all inclusive resort. This is a partnership between Sunwing Travel one of the largest most successful tour companies in Canada, Hutchison Whompoa and The Government. This is indeed long awaited welcome news for all of us in Grand Bahama. Sunwing owns a fleet of 737's and will be bringing GB the much needed airlift DIRECT from Canada that we have all been praying for. The plan is to renovate the hotel into a Blue Diamond Resort, add restaurants, aqua theme park and more. This is fantastic news for Freeport because it brings jobs, airlift and the most precious commodity of all .... tourists to the island. Let's hope that Memories will bring back the Memories of a successful, prosperous Grand Bahama Island.
What does all this mean for the real estate market on Grand Bahama. It means that 460 rooms at the new Memories will have over 2,000 people each week who may be interested in spending more time in Freeport as second home owners or retiring to Freeport if they like it here or telling their friends about Freeport. This is a great shot in the arm for our real estate market because Canadians have traditionally been very interested in the Freeport market and have invested in real estate over the years.
So sellers its time to get your house ready because The Canadians are coming! The Canadians are coming ! This could mean that the buyer you have been waiting for may be on their way. With new potential buyers coming to Freeport its time to be proactive and get your property ready to sell because the better your home looks while it's on the market, the more likely it is to sell quickly and for top dollar.
A few tips on getting your house ready for the market...
When you have a listing appointment with a Real Estate Agent, let the agent go through your home with you and make suggestions about cosmetic repairs that will help to present your home at its best. These recommendations can make some sellers uncomfortable because they are reminders of the "little" projects that they have postponed. Most sellers need suggestions about repairs that will make their home show well, and providing these is an important part of our job.
The most inconvenient aspect of having your house on the market is the constant housekeeping required. Even if you are naturally neat, it requires a lot of hard work to constantly keep your home shining and to keep it looking beautiful. It may mean getting extra help from the children or hiring short-term professional help.
The important of making a good impression on the Realtors and buyers who come through your home cannot be overstated as many interested buyers may call for last minute appointments to see your home. Buyers may associate a messy home with poor maintenance of the structure, systems and appliances. It can also discourage offers or result in a lower offer than the house might otherwise bring.
If you are considering painting, updating the kitchen, landscaping, or any other improvements that would increase your home's resale value, think about making those improvements now while you are still there to enjoy them.
The first time your home is seen by the public is the best chance you have to sell your home. So with the new influx of Canadians coming make sure your house is ready for everyone looking for property. Even if you are not a seller today lets all spruce up our home and business properties to make a great impression for the tourists that will be coming to our island! Until Next week.