Last Updated:

Feb 6, 2017 - 2:32:04 PM
---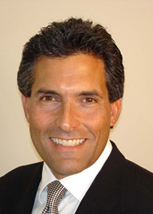 As the end of summer draws near there is good news in the real estate world. We are not anywhere near the glory days of late 1999 – early 2000's but there are positive signs of the recovery. In the US more people signed sales contracts to buy homes in June than in May, the fifth consecutive month of increases, according to a report released Tuesday.

In Grand Bahama according to local realtors the phones are starting to ring again, real estate agents are showing homes again, people are making offers on homes and there are a few sales occurring. The numbers are small and the activity is minimal but there is activity which is a good sign for everyone. Potential Buyers who had been on the side lines are coming out to the playing field again and creating a market. There are even buyers coming from Nassau who want to invest in Freeport because the prices and opportunity are much better in Freeport than Nassau.

So what this all means is that if you want to sell your time may be near if you can present your home or stage it properly. Sellers have a lot of homes to choose from so when it comes to staging a home for sale, it is important that sellers create a warm and inviting atmosphere that will appeal to as many potential buyers as possible.

Below are seven simple staging tips to help boost a home's appeal and give owners the competitive edge necessary when selling a home.


Stage rooms with one purpose.

Extra rooms that have a mishmash of uses can confuse and even deter first-time homebuyers, so staging rooms with one purpose is vital. So turn those playrooms and storage dens into a home office or the kids' bedroom into a guest bedroom to give the house more appeal.
Don't forget to spruce up the yard.

First impressions often play a role in a consumer's decision making process. In fact, 21 percent of participants in a recent Coldwell Banker survey knew their home was the one for them before even walking inside. Make sure the home's exterior is inviting by trimming the bushes, mowing the lawn and painting faded window trim

.

Hopefully these tips will make your home stand out so you can take your home off the market because it is sold. Your real estate agent can bring the buyers to the house but you have to do your part in making your house look its best. Good Luck Sellers and let's hope that the recovery trend continues. Until Next week.


Contact James at Coldwell Banker - James Sarles Realty james@sarlesrealty.com





© Copyright 2009 by thebahamasweekly.com

Top of Page