Last Updated:

Feb 6, 2017 - 2:32:04 PM
---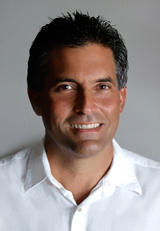 The US housing slump is over according to experts. I wish I could say the same for Freeport but that would only be wishful thinking. From the local perspective our housing market is still very slow and the # of sales transactions are still very slow with a surplus of inventory meaning there are lots of houses for sale. This oversupply of property for sale makes this truly a Buyers Market which means that prices are down and Buyers can make aggressive offers because there is so much to choose from.

It has been said that the best investment on Earth is Earth which means the best investment is and always will be Real Estate. It's hard to believe sitting here in Freeport that things will improve in the real estate market, but according to many top economists the world economy is emerging from the worst recession in five decades and the future looks hopeful. The housing market in the US has made a big comeback over the past year and home prices in the US have surged some 8% and home buyers can't seem to buy up properties fast enough. We are of course not the US but we are greatly influenced by the US market so the trends are moving in the right direction. Our neighbors in Abaco and Nassau are already feeling the movement with increased real estate activity. This is due to the world market recovery as well as the big projects like Albany, Bahamar, Atlantis, Bakers Bay. We do not have any of those projects which would change Freeport overnight but the buyers are out there and they are interested in buying in the Bahamas. We don't have all the amenities like Nassau or the beauty of Abaco but Freeport is unique and is a perfect fit for many buyers.

So we are in a Buyers Market in Freeport and that is not great news for you sellers BUT. .... if you are selling your home this does not mean that you can't or won't sell your house. It does mean that you have to be smart and deal with the reality of this tough market. There are houses selling and it appears that interest in real estate is coming alive again as the Freeport market is showing some signs of recovery.

So if you are a seller in this market and you want to be one of the sellers whose house does sell, you have your work cut out for you because it's a buyers market. Buyers have a lot of options in Freeport so it is very important to make sure your house is ready for sale. Think of a potential buyer as going on a date with your house and it's your job to get your house ready for the first date.

What does it take to sell a home in a buyers' market – a fresh coat of paint or a kitchen overhaul? Lowering the asking price or offering incentives? From cosmetic to strategic, smart sellers can take advantage of a few simple tips to get the most out of their properties to help sell your house. Here are a few strategies to get your house from FOR SALE to SOLD!

Boost Curb Appeal. Though they may be obvious, cosmetic upgrades like painting and planting can truly go a long way to forming a fantastic first impression of a home. And be sure to clean, clean, clean!

Make Big Fixes Where Possible . If budget allows, invest in bigger improvements. Focus on "make or break" rooms like bathrooms and kitchens, because nothing says "uninviting" like an unattractive cooking space. If budget is limited think about smaller home improvements in these areas which could help close the deal..

Transparency is Golden. Getting a preliminary professional home inspection and sharing it with potential buyers may help them understand a home's condition and reinforce that everything is being done in a trustworthy and responsible manner. Make sure to be clear about recent improvements that have been made, and provide estimates on other optional upgrades – especially ones that can be included as part of the agreement.

Go the Extra Mile. Do whatever you can to make your house stand out. You usually only have a few minutes to make the first impression so make it count ! As they say...You only have one chance to make a first impression.

Be Realistic with price. Selling in a buyer's market takes skill and strategy. In Freeport, increased inventory has given buyers the opportunity to be selective in the home they want and the price they are willing to pay. Properly priced homes are selling and a good agent will help determine what that price should be. Also understand that it normally takes a bit longer to sell a home in buyer's market than in a seller's market. Sellers often take great pride in their homes, but it is important to set a priced based solely on factors like location, condition and size and what other homes have sold for. A house in a exclusive area may be appealing to some buyers, while others will want to be closer to schools and shopping. What is the physical condition of the home? Is it a fixer-upper? Does it make a good first impression (or have "curb appeal")? Will it appeal to a growing family, or is it better suited for empty nesters? These are all things that need to be considered when pricing a home.

These are a few tips to help you sellers get prepared for this buyers market. So even though things may be looking pretty dismal in Freeport right now hang in there because I believe that we are on our road to recovery and your house can and will sell.

Good Luck to all you sellers.


Contact the author,

James Sarles

at

Coldwell Banker - James Sarles Realty

james@sarlesrealty.com





© Copyright 2013 by thebahamasweekly.com

Top of Page