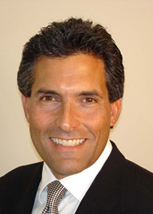 As we all know the real estate market in Freeport and the world has changed. Your success in buying and selling believe it or not has a lot to do with your attitude and perspective on the current situation. If you believe that your glass is half empty then you will agree that this economy is in the worst shape it has been in many years and you are questioning if your house can really sell in this market because you believe "tings is bad" Yes many sellers have made adjustments decreasing their list prices. Yes there are a lot of properties on the market and when the inventory and/or supply is greater than the demand it becomes a competitive buyers market.

Yes buyers are looking for exceptional deals and not willing to pay top dollar for properties. Yes our local economy is hurting and unemployment figures some say are creeping up above 12% which has very negative ramifications on the economy and the local real estate market. If we stop the thought process here with all the negative aspects of the economy we might as well pack our bags and move. But if we look at the other half of the glass you will see that it really is half full.

Yes there are still buyers in the market place and people are still selling homes, Yes there is high unemployment but 88% of people still have jobs. Everyone needs a place to live and as life changes people will adjust their real estate needs to as necesary ie; from smaller homes to bigger homes, from bigger homes to smaller homes, from condos to homes, from homes to condos, from owned property to rental property, from rental apts to homes, from rented business space to owned commercial space and the game continues.

Each short movement in real estate means that there is activity in the market. If you add to this mix the foreign influence of 2nd home owners, foreign workers and tourists who decide that they want to live here you have an even bigger number of people who are in the mix of buying and selling real estate on Grand Bahama Island. Believe it or not Grand Bahama Island is on the world's radar map as being a very desirable place to live based on the people, the proximity to the US, the opportunity, and the beauty.

If you think the glass is half full you will be happy that we have direct air service from Toronto, New York, Charlotte, Ft, Lauderdale, Miami and Atlanta which means new blood in the market place which trickles down to every aspect of the economy including real estate. So if you are seller and want to sell there are buyers for your home. But it is time to polish your presentation if you intend to sell your residential property in 2010. With increasing inventories of unsold homes and the softening of real estate activity , you will probably be facing greater competition in the marketplace. Knowing what buyers want will greatly improve your chances of making a profitable sale. What do buyers want?

Buyers want reasonable asking prices. List a property to sell not to match what your neighbor is asking for. Market value is not what everyone is hoping to get but what other properties have sold for. Get professional opinions of the current market value of your home before establishing your asking price. Ask your BREA (Bahamas Real Estate Association) real estate agent to conduct a comparative market analysis (CMA), evaluating the selling price of nearby properties with similar features and square footage. If your agent agrees it is necessary, hire an independent appraiser to establish an objective opinion of value.
Buyers want quality and dependability. With economic conditions in transition, homebuyers are looking for home construction, features and finishing that can withstand the test of time and extreme weather. Classic designs that have proven their popularity tend to be more in demand when market conditions are unpredictable. For example, custom-designed kitchen cabinets made of durable fine woods add significantly to a home's buyer appeal.
Buyers want amenities that offer comfort and convenience. Homes that provide ways to pamper the homeowner are exceptionally attractive. Examples include master suites with his and her bathrooms (or at least his and her sinks), soaking tubs and rainforest showers, private exercise rooms and well-organized walk-in closets. Buyers appreciate homes that have high-speed Internet wiring and multiple phone lines for personal computers and home offices. Amenities that set your home apart from the ordinary will catch the attention of buyers.
Buyers want to work with savvy sellers. Buyers tend to really study the market and ask a lot of questions. A very well informed buyer will not be eager to purchase property from a seller who is out of touch. They will prefer to work with sellers who know what their home is worth, list a property in top showing condition and are willing to give concessions to the buyer when negotiating the terms of the purchase agreement.
Ask your agent for feedback from buyers who visit your home. Selling your home could require you to invest in upgrades or cosmetic improvements such as new carpet, paint, lighting fixtures or hardware. Your real estate agent may suggest deep cleaning, home staging or replacing window coverings. It might take more effort than you anticipated, but placing your home above the competition will help secure the sale. So if you feel the glass is half empty you should not try to sell your home BUT if you feel the glass is half full take my advice and you will sell your home. The glass is what it is but it all depends on how you view it. Until next week.
Contact James at

Coldwell Banker - James Sarles Realty

james@sarlesrealty.com