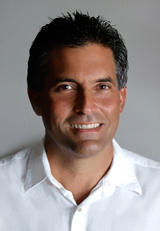 I have been a real estate broker on Grand Bahama Island for many years and I have a few gray hairs to prove it. As a broker the number one question that people always ask me is what is the future of real estate on the island. No one has a crystal ball that can see the future exactly but with the current state of the economy there are many factors that give us an indication of the Future of Real Estate on Grand Bahama Island.

An important point to keep in mind is that it is very difficult to make broad statements about the state of the Grand Bahama real estate because there are many different real estate markets on the Island. There is a big difference between raw land, lower income homes, high end beach front homes, condos and duplexes. No one would ask you how the weather is in the United States because that's too general. The weather is of course different in Buffalo, New York then it is in Phoenix, Arizonia. So when looking at real estate we have to identify what sector of the market we are talking about especially when looking at trends.

One of the biggest problems we have on the island in my opinion for the local residential housing market is lack of jobs and good paying jobs. This lack of jobs has caused the local residential prices to fall and the banks are being very picky about lending money. If the job market improves you will see the real estate market in the residential market and all sectors of the market improve. It's that simple. Jobs create consumer confidence and the ability for buyers to borrow money from the banks for mortgages. Not only can people borrow money but homeowners can pay their current mortgages. We need a little break on Grand Bahama Island and I am hoping that the Canadian Sunwing program with Grand Lucayan and a few other programs that we hear are the drawing board will come to fruition. The government and the Port keep telling us about the new investors coming so I will be positive and hope that at least one of these new projects comes on stream soon. It will only take a few new investors to make a big change on this little island that still has tremendous potential.

If you look at The Freeport News there are growing pages and pages of foreclosure homes being sold by the banks. As long as there is a huge supply of bank sales it will be difficult for a "normal" seller to sell their home at good prices so they can move up, move down or change address because buyers can buy bank distressed homes at highly discounted rates if they have cash, a good job and good credit. Real estate is about movement and without movement you have stagnation which creates a dead market. So in light of all this we don't need a crystal ball to tell us that there is high unemployment , an oversupply of homes, a big supply bank foreclosures, banks not lending money and a flat real estate market with prices going down because sellers can't sell due to lack of buyers.

So the future of the residential market in the short term is going to be more of the same for 2013 with regards to price. The good news is that we are starting to see buyers again so we will see more transactions in 2013 and and these numbers will continue to increase in 2014 and 2015 if the experts are right. This is a general statement of the future of the entire market in the residential sector which does not mean that there won't be buyers and sellers but the market will be very competitive and the majority of sellers will have to continue to be patient in the residential local housing market. If you are a seller in this sector be patient and do EVERYTHING you can to make your house competitive in this very difficult market. Hire a professional real estate agent and price your home for exactly what it's worth. The strategy of pricing a home high and letting buyers make a lower offer can backfire. If you are a seller you are in competition with every other house on the market and there are more homes on the market than there are buyers hence it's a buyer's market.

Is the real estate market dead? The answer is no. The real estate market is slow in the residential sector however there are other some sectors of the market which are showing some signs of growth. Income producing properties, some vacation rental properties, and commercial property are showing signs of recovery even in these difficult times. If you are an investor with access to cash or bank financing there are really good deals in this sector of the market. In all sectors of the market, sellers have had to lower prices with buyers locally and from abroad coming to our "depressed economy" looking for a deal. The good news for buyers is that sellers are getting real and willing to take a real look at offers. The offers are few and far between so real offers are being considered.

As I have said so many times, Real Estate has been and will continue to be the best investment you can make for your future. Our down market can be looked at as an opportunity . If you have been thinking about investing in real estate this is not the time to sit on the side lines. This is the time to take advice from successful investors like Warren Buffet who look a down market as an opportunity to buy. You will not get any better deals then now. Its easy to be "a would of could of should of investor" but if you have a good steady job and cash for the down payment now is the time to invest in your future through real estate . Interest rates are low now and sellers are motivated. If you have been considering a real estate investment now is the time. Do your homework. Research the market. Work with the professionals and make a good deal. I wish you all success with Real Estate. Until next week !


Contact

James Sarles

at

Coldwell Banker - James Sarles Realty

james@sarlesrealty.com