Last Updated:

Feb 6, 2017 - 2:32:04 PM
---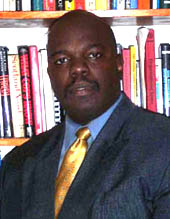 Reducing Crime in The Bahamas

At the time of writing this, I am at the 58th American Society for Industrial Security Conference here in the "City of Brotherly Love" Philadelphia, Pennsylvania. It has been a busy first two days with class starting from Sunday and we are still at it. It is always good when liked minded professionals come together to share in fellowship, it almost feels like church.

Forums like these remind you that there are many shared concerns, opportunities and threats. A collaborative approach benefits all stake holders and more importantly reminds us that we are all in this together. In his book' Dig Your Well Before You're Thirsty' Harvey Mackey stresses the importance of building good relationships before you need to draw on them, essentially the power of the network. I am reminded that this fact holds fast for my profession as well.

That is why events like these are so refreshing and energizing. Every security professional should ensure that they maintain a professional network that is global in its perspective. This is important on many fronts because as much as we would like to think that we are unique; The Bahamas is very much like any other part of the world.

Sitting at lunch this past Sunday it was interesting to listening to my counterparts from around the globe speak regarding their concerns of the increased violence that is plaguing their respective country. No one it seems was immune from this wave of violence. It appears that the young men all over the world were becoming more violent and have disrespect and disregard for life.

So what of the male in our society, what has gone wrong? Many positions were posed be it the lack of a father figure, the increase it was termed ultra-liberalism or prosperity and materialism. How do we correct and change the mindset? A national service, clearly the parents have failed or rather not equipped thus civic, church, and government, must step in to save the country. This was the consensus agreed upon by over 6 representative nations. Sounded very familiar, I heard this before, it appears that we have the answers but are afraid to act on them.

As we spoke on this topic on this cool Sunday afternoon, came the roar of motorcycles by the dozens in downtown Philly, I smiled to myself 'mudda sick, this Nassau aye'. But just has our society has embraced this Sunday afternoon show of mechanical muscle so too, the increase in violent crime is not unique to The Bahamas.

Sitting at this informal international summit I am reminded also that crime and violence are relative, as some of us complained about loud disruptive noise of the bikes, others got up to take photos of this spectacle.' Comparative Generalism', is a concept I regularly teach as we too often over exaggerate the bad by making all-encompassing comprehensive statements, which are not real and fuel fear. As it really would appear that only Nassau is experiencing crime and the rest of The Bahamas is not; this is simply quantified by the fact that New Providence, not really Nassau, has the greater proportion of the population.

Never the less when we see cities like New York, Kingston, and London, with declining crime statistics, we have to ask ourselves what we are doing wrong. In London a city with over 7 million people in the last 10 years the murder rate has dropped to half of what it was. London interestingly enough, attributes this to better response by paramedics, and here I thought it was an aggressive crime prevention strategy by the police. Essentially, if medical response is improved, that potential murder victim may rather becomes a victim of assault or attempted murder.

So can it be said that lack of proper medical response to these shootings and stabbings may have in some way attributed to the increase in the murder rate in The Bahamas? Perhaps a play on the numbers, but I would say well played indeed. This really speaks to looking at the whole forest as opposed to just focusing on a few trees, and being caught up in the emotion and sensationalism. Have we considered the response time of ambulances, perhaps paramedics can ride with police officers or government operated clinics can remain open until 12am?

But wait, other jurisdictions have increased the amount of school time for known delinquents, where they were made to do community service and in another the authority's banned the playing of the violent video games by persons under the age of 15 years. There was talk of curfews for persons under the age of 21, and everyone had to have some form of ID. Drastic measures some say, but I am certain many more of us would say desperate times. As the echo of the motorbike gangs continued to rumble and echo of the tall building of this historic city, I could not help but think of my historic little city and my country.

These innovative ideas speak to determined societies which realize that crime is not political problem, it is a national problem. Being tough on crime must be more than a saying, but a state of being. New comprehensive ideas that go beyond the police are clearly needed. We know this, yet we continue to 'double' our efforts, have 'zero tolerance' - tactics must be focused at the causation factors not the resultant factors. These conclusions were applicable to anyone of the 6 countries represented at this Sunday's lunch. We must then be in good company. Sadly none of us are happy about the state of affairs developing in our home lands, we all agreed that based on the present conditions the next 20 years will see an even worsening global condition as it relates to crime and violence.

Gamal Newry is the president of Preventative Measures, loss prevention and asset protection training and consulting company, specializing in policy and procedure development, business security reviews and audits, and emergency and crisis management. Comments can be sent to PO Box N-3154 Nassau, Bahamas, or e-mail gnewry@gmail.com or visit us at www.preventativemeasures. org





© Copyright 2012 by thebahamasweekly.com

Top of Page