Last Updated:

Feb 13, 2017 - 1:45:37 AM
---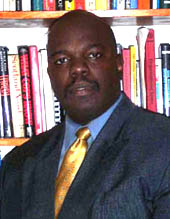 Very often overlooked and underestimated is the relaying of vital information during crisis events. It is an integral part of managing 'Reputational Risk' both internally and externally.

I recall being a part of a response team sent to an impacted location; and from the moment our plane touched down we were bombarded with questions about our ability to recover and deliver the impacted service. Our response was we came to assess. The reply from the customers was focused as they indicated we could have called ahead speak with our staff on the ground and would have been told that customers needed access to the service.

Needless to say there were several communication alternatives available but more importantly asking the right questions and responding to the needs of your stakeholders. Further, our team neglected or was not sensitive to the needs of company representatives at the impacted location. When asked about the availability of simple personal commodities I realized we were not as familiar with the product, the needs of service providers or their current state, as we should have been.

Whether we like it or not the immediacy and availability of information has increased tremendously. It has an appetite which unfortunately has little concern about accuracy, privacy, and morals. So to say we did not know becomes the question of 'did you really care?' or 'did you take time to find out?'. Many watched in dismay as photos of the November 9 crash victims quickly made it to social media and other chat groups.

Of late if a murder or other violent crime occurs, we are almost guaranteed that photos and other personal details about victims or alleged perpetrators will be released. Clearly the rules have changed thus the availability of information directly impacts your ability to control the flow of information. You are no longer the only source of information and because you will not be the first to disseminate it, your credibility comes into question.

The impact of this new phenomenon until late has been discounted and misjudged, realizing this organization must develop proactive strategies as a part of its overall reputational risk mitigation program. Albeit the tactic now must be to embrace this trend and ready ones team to deal with the flood of information.

This is not to be confused with marketing, as marketing is the part of the business plan dedicated to identifying and acquiring new prospects. Rather it is brand protection and as mentioned earlier is concerned about status and safeguarding assets. The slightest disregard or wrong answer can be spun into a detrimental cobweb of disaster, a very delicate situation. In fact the business may recover from the actual incident, but many times the name becomes synonymous with failure or the tragedy.

My how times have changed when in the past the only concern was the critical incident, now the CEO and executives must manage the public's perception on how the event was handled. Monitoring social media is a great way to find out what is on people's minds, and has become a means of determining the dominant mood and its relevance to your crisis.

"After all, if you don't know what the world thinks about an event (or your business), you're not paying attention." MIR 3 Report on Crisis Communication.

You do not care about what people think, if this is the attitude then pack your bags and close the doors because as we say in The Bahamas 'You jokey aye'. What is said about you not only carries weight but as mentioned earlier the commentary will be shared and reposted long after the incident occurred. So what do you do? Well you must be ready, sounds like business continuity again, very much so. It is like any good business plan there should not only be strategy on how to make money and gain market share, but also methods on how to protect what was acquired.

In fact how instructions and information are communicated during and emergency or crisis event is the major determining factor on the success of that response and will fill in the caps that preparedness and training may have missed. Thus it is my opinion that 'Crisis Communication' is the most important part of readiness, response and recovery management. Timeliness and appropriate language written or verbal is key to successful execution of any plan.

During traumatic and panicked events your stakeholder's, specifically customers and employees in particular are looking for leadership and guidance. If the leader or a person in high enough authority is out in front, then it builds confidence and credibility. This is the time assurance and believability counts, when your back is up against the wall and reasonable questions about your ability to deliver begin to arise.

Time is of the essence here and there is no time to question the messenger's knowledge of the business or their authority in the business. These instructions for staff on one hand the information for customers must be communicated within the 1 – 2 hours of the event. With today's proliferation of blogs, and information sources you are bound to see pictures and commentary perhaps within the first half an hour, thus your response must be timely and truthful. If you do not have all the facts the questions still must be answered as such. Thus you must know what it is important to you stakeholders and as best as possible preempt questions.

Your major stakeholders as indicated are your staff and customers, who must now be seen as the real victims, and what does any victim want, care and compassion. This cannot be expressed with more sincerity than from coming from the organizations leadership and should be the priority action.



Read other articles written by Gamal Newry
Gamal Newry, specializes in loss prevention and asset protection strategy development. His company Preventative Measures Ltd., is a training and consulting firm, providing services in business security reviews and audits, and emergency and crisis management. Comments and inquiries can be sent to P.O. Box N-3154 Nassau, Bahamas, or emailgnewry@ preventativemeasures.orgor you can visit the website atwww.preventativemeasures. org





© Copyright 2014 by thebahamasweekly.com

Top of Page